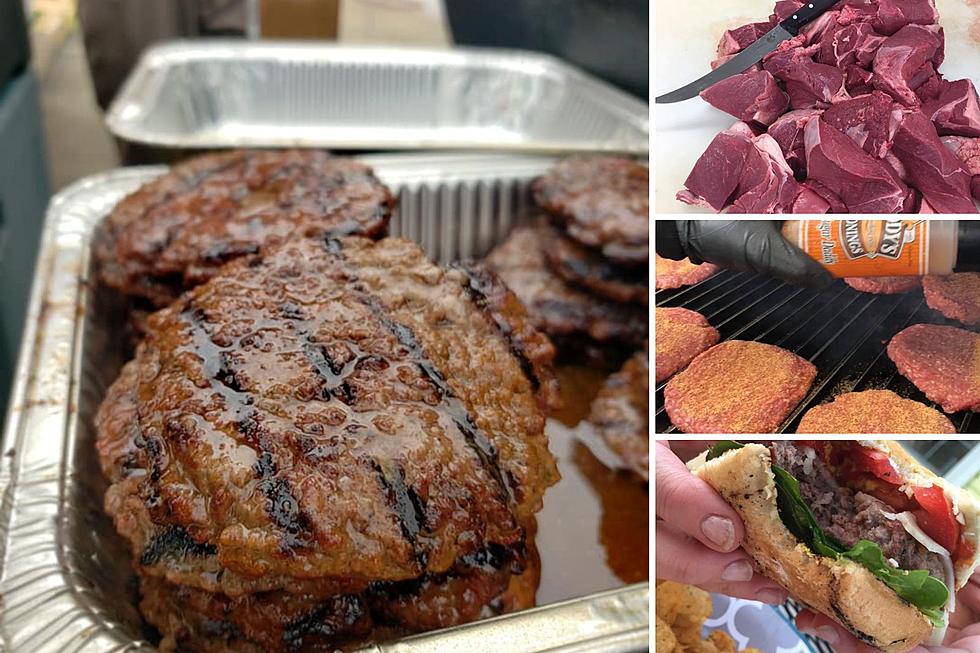 Step by Step Instructions on How To Make a Grill 105 Gonzo Burger
KICKS 105
Grilling hamburgers is a quintessential American pastime that millions of people across the country enjoy. Whether you're grilling a backyard BBQ or cooking up a quick meal for your family, there's nothing quite like the taste of a juicy, flavorful hamburger fresh off the grill.
I've been grilling up hamburgers at various Grill 105 broadcasts for the past several years, and the question comes up quite often - "How do you make these Grill 105 hamburgers so tasty?"
How to Make the Gonzo Burger
The Grill 105 burgers are called Gonzo Burgers, due to the dusting of Gonzo Sugar Daddy Seasonings that goes into every patty.
First and foremost, it's essential to choose the right kind of meat for your burgers. Massingill's Meat Market in Lufkin can hand make and season custom patties to order. One hundred percent fresh ground chuck ensures that your burgers stay juicy and tender.
The folks at Massingill's will even pre-season those patties with the same Daddy's Seasoning that I use for Grill 105.
When it comes to seasoning your burgers, keep it simple. Salt and pepper are all you need, although #alittlesomethingextra is always recommended. Daddy's Seasonings, a Nacogdoches-based company, is the choice of Grill 105. An initial seasoning of one side of each patty with Daddy's Original when making them is the perfect start.
When grilling your burgers, preheat your grill to medium-high heat and oil the grates to prevent sticking. Use a spatula to flip your burgers only once, and don't press down on them while they're cooking. This can dry out your burger. When flipped, dust the burger with Gonzo's Sugar Daddy for a perfect, flavorful crust.
Finally, let your burgers rest for a few minutes before serving to allow the juices to redistribute. I recommend a bath of melted butter with a touch of Worchester sauce. This will ensure that your burgers are juicy and flavorful from the first bite to the last.
That's it! That's the key to making the famous Grill 105 Gonzo Burgers. Keep up with the Grill 105 Facebook Page to find out where we will be serving up these free hamburgers.
4 Reasons Why AI Thinks Whataburger is Better Than In-N-Out Burger
We all know that Whataburger is better than In-N-Out Burger but AI says these 4 reasons truly make Whataburger stand out from the rest of the fast-food joints.