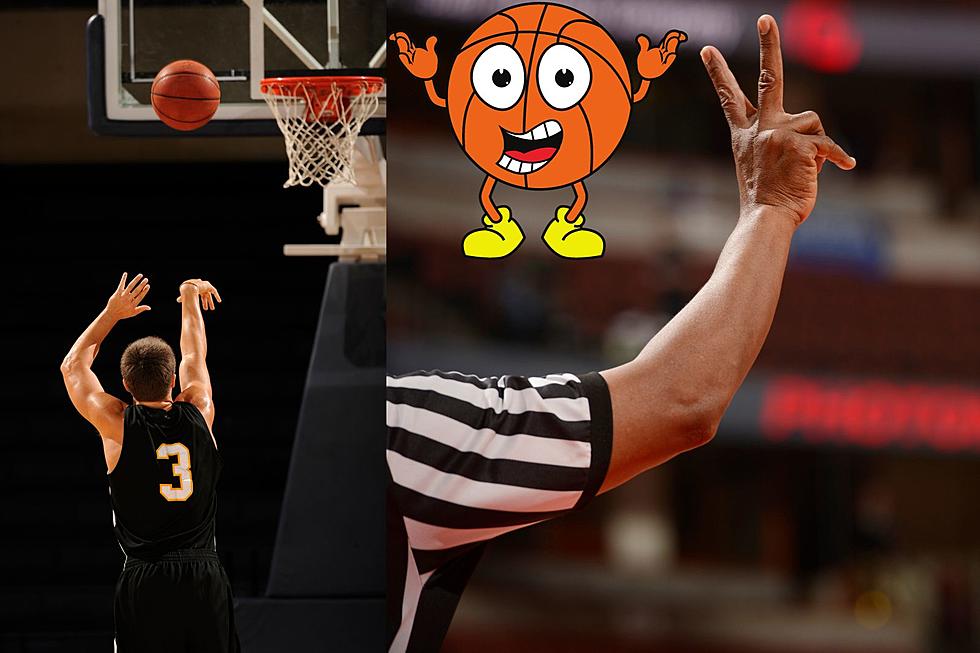 Get Ready for A Major Rule Change in Texas High School Basketball
Canva
🏀High School Basketball Is About To Start
🏀Get Ready For a Major Rule Change Concerning Free Throws
🏀What About A High School Shot Clock?
---
High school basketball will soon be tipping off at schools across East Texas. Girls' basketball games can be scheduled as early as November 3, while boys' basketball can tip off as early as November 4.
Girls' district champions will be crowned during the first week of February, while boys will crown theirs a week later. Then, as February draws to a close and the first week of March arrives, state champions will be hoisting their trophies.
New Free Throw Rule - No More 1-and-1
There will be a major new look at how fouls and free throws are conducted at this season's basketball games. Basketball teams will shoot two free throws for common fouls when in the "bonus." This eliminates the one‑and‑one scenario and sets new foul limits each quarter for awarding the bonus free throw.
Teams will reach the bonus when their opponent commits five fouls in each quarter and team fouls will reset at the end of each quarter.
Previously, the team fouls at the end of the first and third quarters carried over into the second and fourth quarters. Once teams reached seven team fouls in one half, the one-and-one bonus was awarded. In this case, the person shooting the free throw was awarded a second free throw if they made the first free throw.
That scenario is no longer in play. Once a team reaches five fives in one quarter, their opponent is awarded two free throws, much like the past year's situation when teams reached 10 fouls in a half, also known as the double bonus.
Why The Change?
According to a post by the Texas Association of Sports Officials, safety is one of the main reasons.
"The rules committee studied data that showed higher injury rates on rebounding situations and saw this as an opportunity to reduce opportunities for rough play during rebounds," said Lindsey Atkinson, NFHS Director of Sports and liaison to the Basketball Rules Committee. "Additionally, resetting the fouls each quarter will improve game flow and allow teams to adjust their play by not carrying foul totals to quarters two and four."
College Men Stay The Course
With this change, that means almost every organized form of basketball, from high school to the pros, has adopted this template of fouls and free throws. The only holdout is men's college basketball
They still adhere to the 20-minute halves. One-and-one free throws are still granted once 7 team fouls in a half are reached, and the double bonus is instituted when 10 fouls are committed.
Maybe Someday a Shot Clock?
It seems that every time the UIL Texas administrators meet to consider rule changes, the question of instituting a shot clock comes up. But, conversations and deliberations have yet to lead to rule changes.
So, another year or two of watching the exciting game of keep-away will have to be endured.
Deep East Texas Cross Country Runners Who Qualified for the 2023 UIL State Meet
Numerous Deep East Texas schools will be represented at the UIL State Cross Country Meet in Round Rock, Texas. Here are the area athletes who earned their spot at state.
Gallery Credit: Danny Merrell
Here are Some of The Largest Bass Caught in Deep East Texas in 2023
Numerous big bass have been caught in Pineywoods-area lakes in 2023. Here's a look at some of those catches according to the Toyota ShareLunker program
Gallery Credit: Danny Merrell