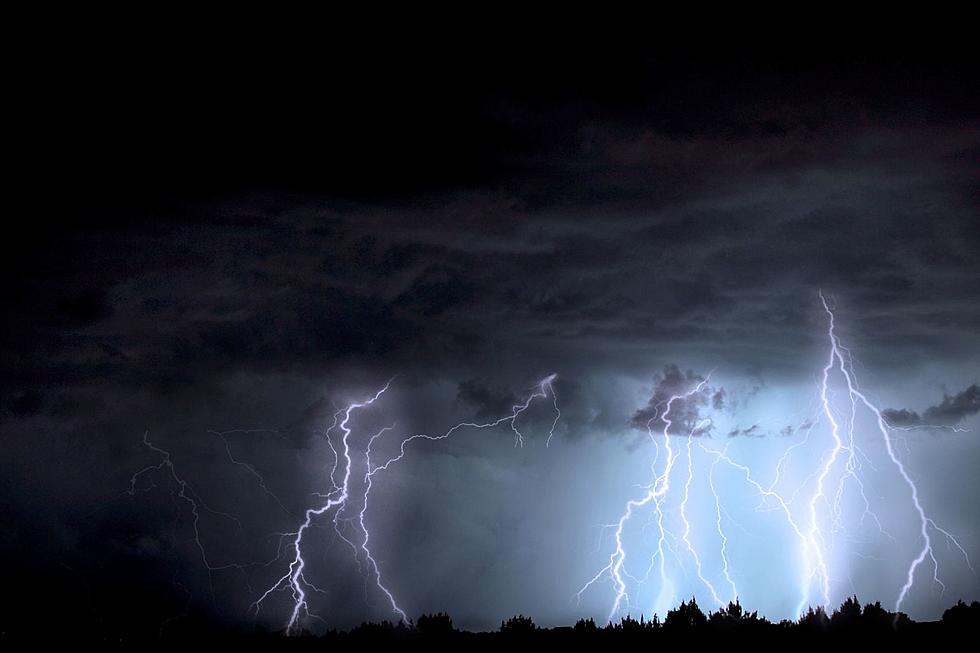 Wind Gust at Houston Airport Destroys Record Set By Hurricane Ike
canva
In 2008, Hurricane Ike made landfall near Galveston, Texas as a Category 2 storm. The remnants of Ike tracked across Harris County and eventually into Deep East Texas.
As Ike passed through the Humble/Conroe area, a peak wind gust of 82 mph was registered at Houston's Geoge Bush Intercontinental Airport. That set the record for the strongest wind speed registered at the airport (since records started in 1969).
That record is no more. A line of severe storms marched through the Houston Metro area Wednesday evening bringing damaging straight-line winds and scattered reports of hail. When the storm system moved across the airport around 9 p.m., a wind gust of 97 mph was recorded, easily eclipsing the record set during Hurricane Ike.
Those hurricane-force straight-line winds were responsible for a lot of damage in Montgomery County as well as northern Harris County. Centerpoint Energy reported more than 300,000 customers without power. As of 6 a.m., Thursday, over 150,000 remain without power.
Those storms were from the same system that passed through parts of East Texas late Wednesday afternoon. Severe storm warnings were issued for portions of Houston and Anderson Counties as the storm brought damaging winds and hail to Crockett and Lovelady.
Along with the record-setting 97 mph wind gust, the storm was also responsible for these reported wind gusts:
Spring - 80 mph
The Woodlands - 72 mph
Tomball - 62 mph
Kyle Field (College Station) - 61 mph
Madisonville - 60 mph
East Texas as well as the Houston area have more storm chances today, however, as of now, the brunt of the severe weather is expected to occur in Central Texas and in the Texas Hill Country.
Damage from Hurricane Ike
A look back at the damage along Galveston and the Bolivar Peninsula from Hurricane Ike. The storm was a category 2 hurricane that brought damages in excess of $30 billion. All pictures are from Getty Images.