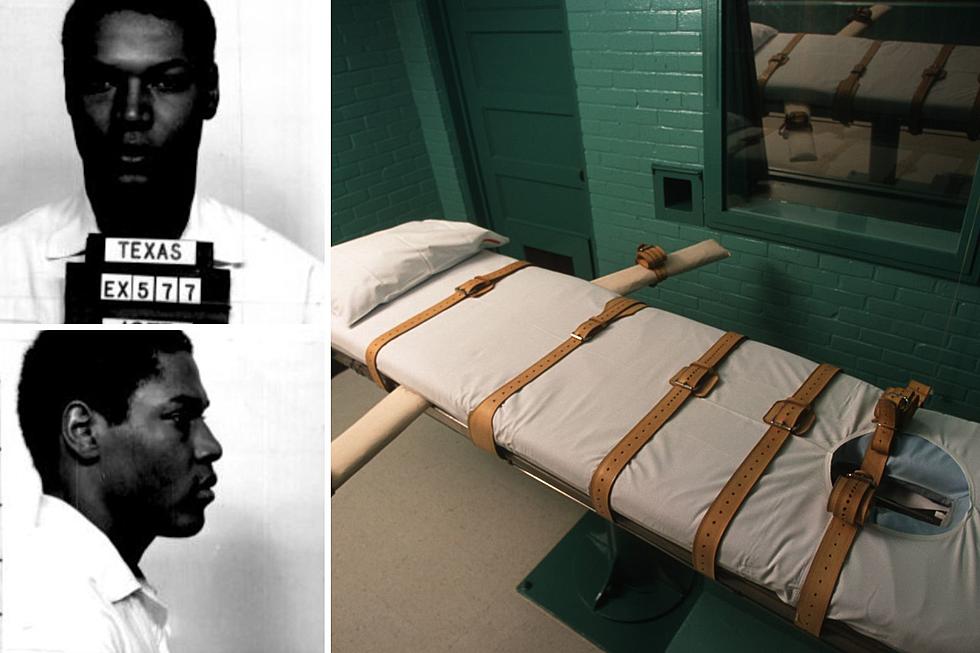 Texas' Longest Serving Death Row Inmate Shot a Lufkin Man in 1976
TDCJ/Joe Raedle Newsmakers via Getty Images
The Crime
On December 7, 1976, an 18-year-old man along with his 15-year-old girlfriend went to the rear of a gas station located on Raguet Street in Lufkin, Texas. The pair encountered an employee of the facility, 75-year-old Ertis Brock, who was taking cash bags to his car.
The young man, Harvey Earvin, pointed a 20-gauge shotgun at Brock and ordered him to stop. Earvin, who was wearing an Afro-style wig and fake mustache. He would later testify that Brock was reaching for something in his pocket. Thinking it was a gun, Earvin shot the employee in the chest at close range. Brock, a 37-year veteran of Lufkin Industries was pronounced deceased.
The suspect ran from the scene, dropping his gun and leaving the cash behind. Both Harvey Earvin and his girlfriend were captured a few days later. Each of them confessed to the details of the homicide. Later, according to a file with the Texas Department of Corrections, Earvin later laughed and joked about the murder to friends and cellmates.
The Sentence
On August 24, 1977, a jury convicted Harvey Earvin of capital murder. The following day, that same jury would deliberate and sentence him to death. Earvin was received into 'death row' on October 26, 1977.
The mandatory appeals process would last through 1979. His conviction and sentence were affirmed by the Texas Court of Criminal Appeals in January, and his review by the United States Supreme Court was denied in October. Earvin's execution date was set for May 14, 1986.
Earvin would file more appeals based upon what he called 'ineffective representation by counsel' specifically during the penalty stage of the trial. Several appeals were denied but a stay was granted in the late 1980s allowing him to pursue additional opportunities through appeals.
What's His Status Now?
Harvey Earvin continues to reside as an inmate in the Polunsky Unit located in West Livingston, Texas. I called the facility to make sure he is still on 'Death Row', and they confirmed that he is. I also called the main office of the TDCJ in Huntsville, Texas. An automated prompt listed his sentence as 88,888,888 months, which is a little over 7,407 years.
I guess that's prison code for 'Death Row'?
This October will mark Earvin's 46th year on Death Row. I tried to research updates on him, but I could find very little. After 1990, it's hard to find anything concerning the status of his appeal, and there is nothing listed for an updated execution date.
Two other prisoners within the TDCJ system have been on Death Row for longer than 40 years, Clarence Jordan of Houston and Arturo Aranda of San Antonio.
East Texas Top Cold Case Homicides
According to the Department of Public Safety's website, these are the top unsolved cases in East Texas