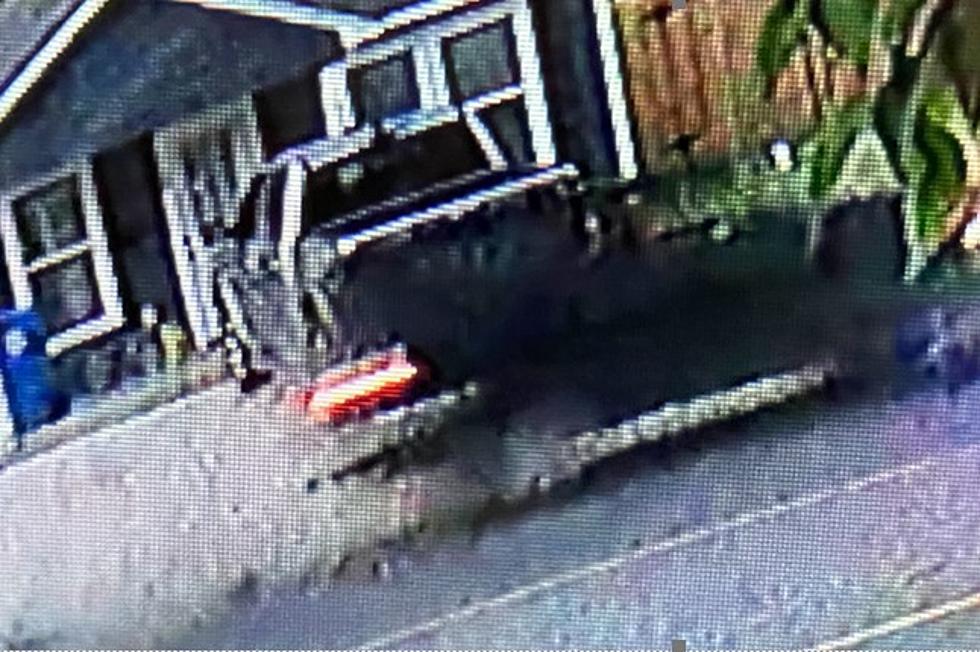 Bicyclist Dies in Hit-And-Run Accident, Lufkin PD Releases Video
Lufkin PD from video
Lufkin Police Investigating Fatal Hit and Run
The Auto-Pedestrian Accident Took Place Sunday Morning
Video of the Suspect's Vehicle has been released
---
The Lufkin Police Department is asking for the public's help in providing leads in a hit-and-run fatality that happened Sunday morning. The auto-pedestrian fatality occurred around 6:15 this morning on Abney Avenue. 
The deceased, whose name will not yet be released to allow extended family notification, was riding his bicycle westbound in the 900 block of Abney Avenue when a black SUV traveling at a high rate of speed crossed all three lanes and struck the man. The driver then continued westbound on Abney Avenue.
The victim was taken by ambulance to a local hospital where he was pronounced dead. 
Video from a home surveillance unit was able to capture the dark vehicle moments after the impact took place.
Officers with the Lufkin Police Department are canvassing the area around Abney for additional footage of the incident or suspect vehicle. Anyone with cameras in the area is asked to check their footage from between 6:05-6:25 a.m. on Sunday, July 30. Authorities believe the time of impact to be roughly 6:17 a.m.
Please be observant when traveling, especially in that area of Lufkin. Police believe the suspect's vehicle will have damage to the driver's side headlight. 
Anyone with information is asked to contact the Department at 936-633-0356 or Crime Stoppers at 936-639-TIPS. Also, please keep the deceased as well as his friends and family, plus the first responders in your thoughts and prayers. 
East Texas Top Cold Case Homicides
According to the Department of Public Safety's website, these are the top unsolved cases in East Texas