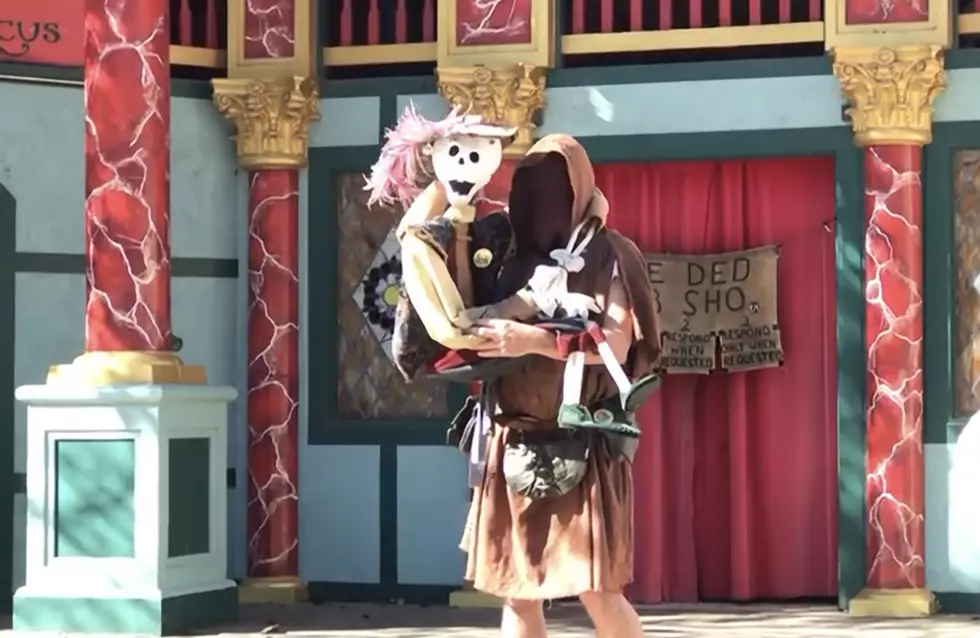 Ren Fest Comedian From The Ded Bob Show Passes Away
via Youtube
If you got a chance to see Smuj and Ded Bob at the Texas Renaissance Festival at anytime during his over 25 year run, you were watching a true artist. His shows kept us peasants entertained for years.
Ded Bob made the announcement on his facebook page just hours ago, that the man behind the mask, Carl Orwick, billed only as Smuj had passed away on March 9th, 2021.
Smuj had a massive heart attack, and after a 6 week long battle for his life in the ICU he passed away. His comedic genius will be greatly missed. I know it's a bit confusing, if you didn't see the show, but Ded Bob always took center stage, and asserted that he was not the dummy, though in reality it was Smuj bringing him to life.
I got the chance as many of us did to get up on stage with the performer at a few points in my lifetime. If you can say the same, you know what it was like, dead-pan humor. You never knew what was going to happen, you just knew it would be great. "Look into my eye sockets!" "You have been Bob-mo-tized, SIT!"
It wasn't just in Texas where you could see the Ded Bob show. He was at the New York, and Michigan Renaissance Festivals every year as well. I am sure there were lots more. There were other teams that were doing his show, s
We will all raise our mead in your honor, dear sir. May you rest in peace. I am grateful for the memories you created for us all. Bonk.
Celebs Share Their Personal Paranormal Stories
READ ON: Weird, wild UFO sightings from throughout history
Lizzie Borden's Maplecroft Is Back on the Market in Fall River, Massachusetts