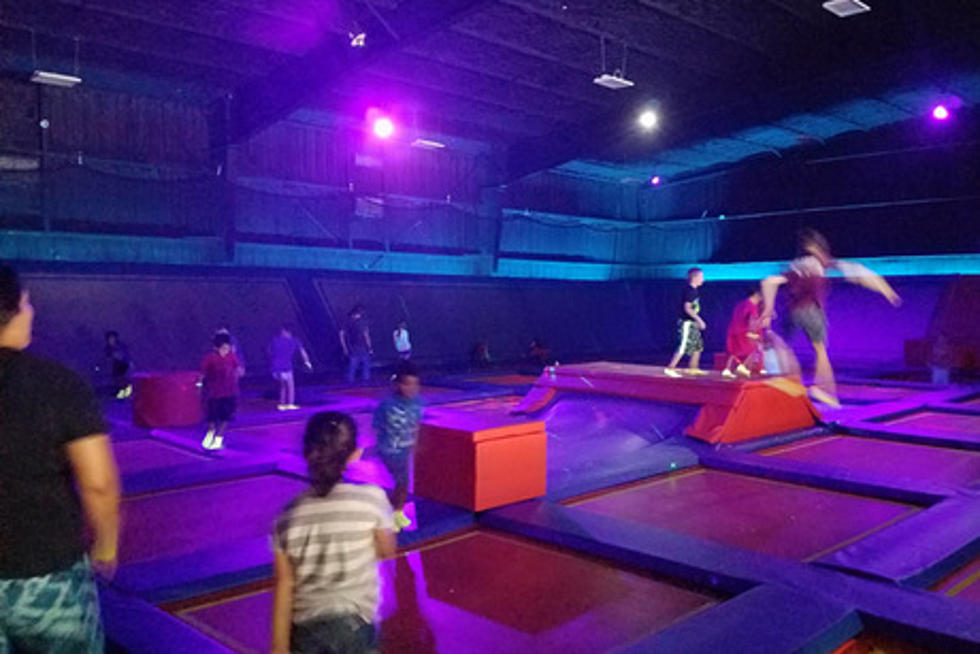 Here's a Half-Price Offer from Hijinx Trampoline Park in Hudson
Seize The Deal
Don't look now, but we're about six weeks away from the beginning of summer break! Maybe you already have vacations, camps, or other activities and destinations planned.
Invariably, you'll probably hear your kids or grandkids talk about being bored, and just wanting something different to do.
How does 12,000 square feet of wall-to-wall trampolines sound? How about a major discounted price for that venue?
We are happy to reveal our next Seize The Deal offer
Beginning Friday, April 14 at 10 a.m., you'll be able to purchase a $50 gift certificate to Hijinx Trampoline Park and only pay $25. The certificate is good through August 31, 2023, so you'll have all summer to use it.
Hijinx Trampoline Park is located appropriately enough at 161 Jump Street in Hudson. That's just off Highway 94 across from Providence Baptist Church.
Hijinx is a premiere entertainment option for families and people of all ages. Locally owned and operated, they are proud to support their local community, offering outstanding customer service in addition to updating and improving their facility with new additions, programs and more!
This would be a fantastic way to save money on an outing, a birthday party, or just a way to help relieve some summer boredom.
There is only a limited supply of these half-off certificates, so don't wait too long to make your purchase.  Once again, the deal goes live at 10 a.m. this Friday, and here is the link for all the details.
We have other offers available at SeizeTheDeal.com including half-price offers for Splash Kingdom passes and delicious food from CC's Smokehouse in Nacogdoches.
Top 5 Reasons You Will Love Lufkin
If you have to only pick 5, here they are according to YOLO TX TV.
5 Places In Lufkin, Texas To Get A Prom Dress
Need a dress for a special occasion, one of these spots can get you what you need.