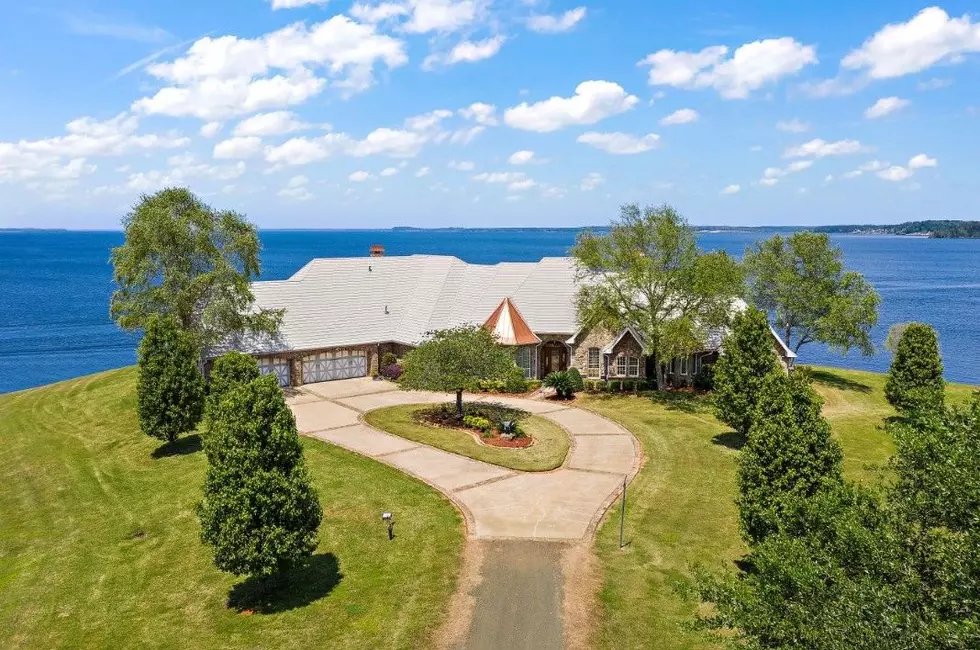 This Home May be the 'Most Desired' Property on Lake Toledo Bend
Photography by JR
About a week ago, I posted a story about a home and property on Lake Toledo Bend that had recently been listed. The price tag on this gorgeous lake view home is $1.3 million. Chances are that might be a little out of your price range.
Then again, maybe Elon Musk is a distant cousin and you want something on the lake closer to $2 million. Well, today is your lucky day.  My friend Jason Reina with Photography by JR alerted me that a new listing had just become available on Eagle Point Lane on Lake Toledo Bend.  The property's address is officially located in Hemphill and it's being offered by Shane Allman with Allman Realtors.
In the story about the other million-dollar home, I mentioned that one of the really cool features that caught my attention was the walk-in cooler.  This $2 million home doesn't have one of those, but the stunning views of the lake from pretty much every room are a definite selling point.  Also, one of the bathrooms features a urinal and a toilet.  Not sure why that caught my attention, but it did.
The realtor's description of this listing describes this property as arguably one of the most desired properties on Toledo Bend Lake. The custom home sits on 2.646 acres (not including the SRA leaseback) that is designed so that you have 3 sides of water frontage creating incredible panoramic views. The home itself has 7,756 square feet under roof, with 4,966 square feet heated and cooled.
The home features 4 bedrooms, 3.5 baths, and a 4-car garage. The floors are cypress wood, travertine, and tile, with elaborate moldings in every room. Real stone on interior walls, breakfast bar facings, and all 3 fireplaces truly adds to the lake house feel.
Almost every room in the house has a view of the lake, which includes both sunrises and sunsets depending on the room. The boathouse spans 1,656sf with 2 lifts and a tackle storage room...and don't forget the urinal.
Take a look at this beautiful home and property.
$2 Million Home on Eagle Point Lane in Hemphill
Check out the gorgeous views and luscious amenities of this $2 million dollar home that's listed for sale through Allman Company Realtors.
Take a look at this other million-dollar home on Toledo Bend
Beautiful Toledo Bend Lake House and Property on the market for $1.2 Million
With the help of pictures from Photography by JR, here are photos of a beautiful lake home and property for sale in Milam, Texas.