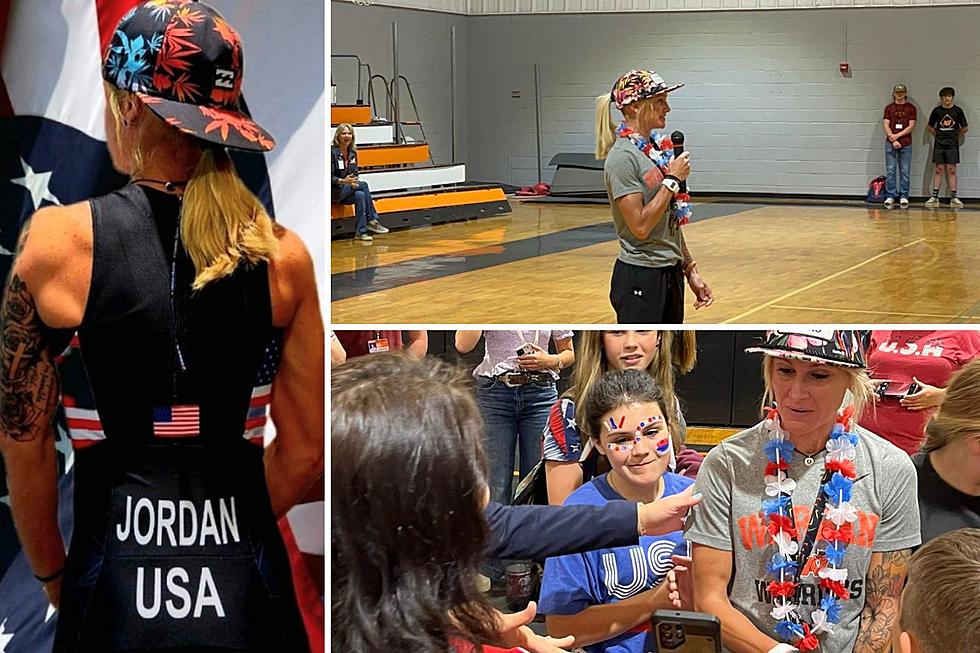 East Texas Coach Keeps Her Quest Alive for Olympic Games in Paris
School Facebook/Amanda Jordan Facebook
Warren, Texas
Warren, Texas is a lot like many other small towns in Deep East Texas. It's home to fewer than 1000 residents, if you blink - you may miss it, and this is where you will find some of the friendliest folks on the planet.
It is located in Tyler County, just a few miles south of Woodville. Warren is home to the Warriors, and they participate as a Class 3A school in athletics.
Amanda Jordan
Warren Independent School District is also the home to a junior high teacher and coach named Amanda Jordan. If there were an award given out to the most physically fit teacher in the Pineywoods, she would probably get it.
Jordan is a triathlete and over the past couple of years, she has been training to represent Team USA in the duathlon at the World Championships in Spain. That event has held this past weekend in Ibiza, and Jordan clocked the second-fastest time in the entire USA in her division. She also finished 8th in the world!
What is a Duathlon?
A duathlon is a run-cycle-run event where the contestant runs 10k, bikes 40k, and then runs a 5k. In that competition in Spain, Coach 'Jo Jo' had the second-fastest 10k time out of all participants in her division.
Next up, Jordan will compete at the next World Championships event in Australia. That will take place in 2024, and from there, the next step could be the 2024 Olympics in Paris.
Just so you know, Coach Jordan is a lifelong Warrior. She went to elementary school in Warren and graduated high school there as well.
Warren, Texas Fun Facts
John Elliott is from Warren. He played professional football for the New York Jets in the late 60s and was on the famous Super Bowl III Champions when they upset the Baltimore Colts.
Grady Hatton is also from Warren. He played professional baseball and was one of the first managers for the Houston Astros.
2023 Track & Field State Qualifiers from Deep East Texas
The Texas UIL Track & Field State Championships are May 11-13 in Austin. Here are some of the outstanding athletes from the Pineywoods who will be competing
20 of the Best NFL Players from the State of Texas
There could be hundreds of names on this list but here is 20 of the best NFL players from the state of Texas.