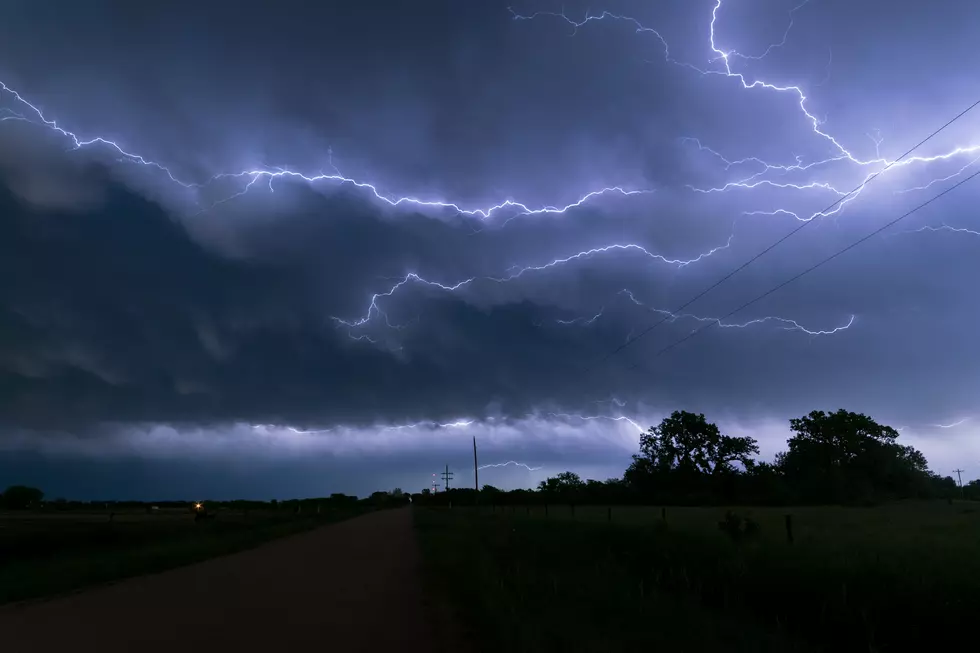 What Happened to the KICKS 105 Signal? It's Not You…It's Us
Getty Images/iStockphoto
Last Tuesday (May 25), one of the many storms that we've had in East Texas over the course of this Spring, decided to take direct aim at our KICKS 105 broadcast tower.  A lightning strike and the heavy downpours caused significant damage to some of our equipment on that tower, which is located out in the woods a little beyond the old paper mill on Highway 103 East of Lufkin.
As a result of that damage, KICKS 105 is currently broadcasting at somewhat reduced power until repairs can be made.  I want to say a heartfelt thank you to our many friends who have called us, texted us, e-mailed us or sent us messages via social media asking about why they either can't pick up the station or are having a hard time doing so.  We take our job of entertaining and serving the East Texas community very seriously, and when we are not able to do that, it is frustrating and disheartening.
If you are not able to tune us in, do keep in mind that there is nothing wrong with our streaming broadcast and that means you have a number of ways to listen to us online.  You can download our free KICKS 105 App and listen live through your smart phone, and if you're able to pair your phone with your vehicle, you can listen to us in the car or truck just as you normally would.  You can also listen to us through your Alexa smart speaker.  Just enable the KICKS 105 skill through your Echo device and then all you have to do is say 'Alexa, play KICKS'...and that's it.  Hint - if you're trying to keep up with the Eric Church Code Words, we're also sending out a lot of those words through messaging on our KICKS 105 App.
So, when will we be back up to full power at our tower site?  Good question.  I know our engineers are working to get the replacement equipment needed to effect repairs.  They've tried to explain the specifics to me, but, you know, even after 42 years in radio, I still don't have the full grasp on how we actually get the audio we produce delivered to your car, home and portable radios.  Heck, I'm still mystified by the technology of the Etch-A-Sketch and Slinky.
MORE: Some of the Memes & Tweets That Have Made Us Laugh (and Maybe Think)