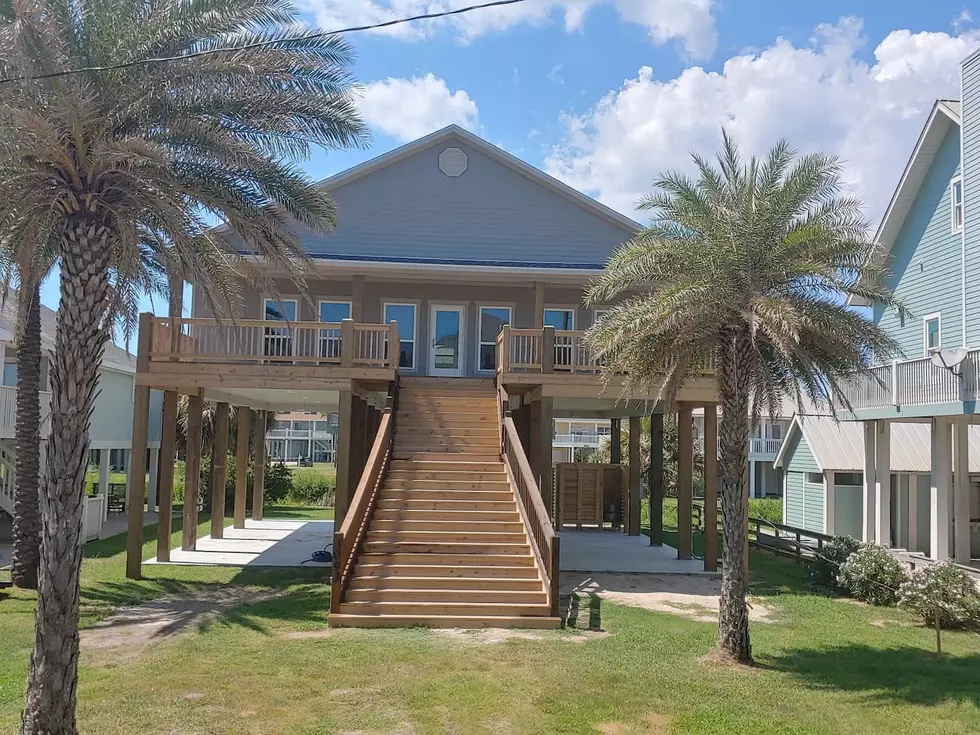 Win a Two-Night Stay at a Spectacular House on Crystal Beach
KP2 Properties
How would you like this to be your view from your patio deck?
We can make that happen, for a couple of nights anyway.
We have teamed up with Kelly's Truck Parts and KP2 Properties to give away a two-night stay at your choice of the Silla Azul or Silla Marron Beach House right there on the 2nd row of Crystal Beach. You could make it a romantic getaway, or it could be a way to spend some quality time with your family, or you could invite up to 15 of your friends and make it an experience to remember.
The winner of this getaway will get some other great prizes as well:
If you do win this great prize package, you must book your stay anytime between October 1, 2022, through February 28, 2023...holidays excluded.
So...how do you win?
Simply take advantage of the multitude of ways to sign up below. You'll notice we've included galleries of photos from both the Silla Azul and Silla Marron.  We want you to see the beautiful features of each property, for sure, but we are also using some of those pictures to answer questions in the registration section following the galleries.  Each question you answer correctly will get you another entry into the final drawing, which will take place on Friday, August 12.
Make sure that you've downloaded our free KICKS 105 app because during the promotion we'll be sending bonus words to your smartphone via our app to give you extra chances to enter.  Plus, from time to time we'll be announcing some bonus words on the air. We will send you an alert to your smartphone letting you know when we'll be announcing those words.  
Good luck!
Silla Azul Beach House
Here's a look at this beautiful 2nd-row beach house on Crystal Beach
KP2 Properties - Silla Marron Beach House
Take a look at this beautiful 2nd-row beach house on Crystal Beach.