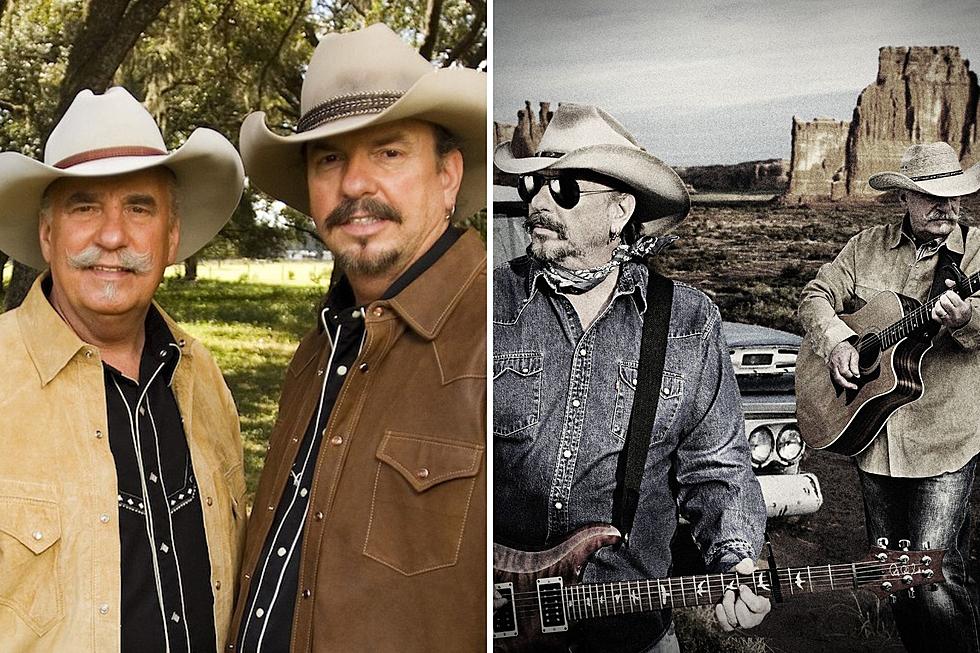 The Legendary Bellamy Brothers are Coming to East Texas
Photo Credit/Bellamy Brothers
In 1976, Howard and David Bellamy hit gold. The brothers from Dade City, Florida climbed to the top of the pop music chart with 'Let Your Love Flow'.
A few years later, the Bellamy Brothers would once again hit #1 on the charts, this time, however, it was on the country charts. The 'play-on-words' title of the song was "If I Said You Had a Beautiful Body, Would You Hold It Against Me".
Over the past nearly 50 years, The Bellamys have become one of the most prolific duos in country music history. They have topped the charts with songs such as "Redneck Girl", "When I'm Away from You", "Old Hippie", and "Sugar Daddy".
Even into their 70s, Howard and David still keep a rigorous tour schedule and their performances are just as polished as they were decades ago.
The Bellamy Brothers will be the headlining performers at the 17th Annual Rosevine/Gravelhill Benefit on Saturday, October 21. The venue is located at 7874 Gravelhill Road in Bronson, Texas.
The events on Saturday evening will begin at 6 p.m. with music from the Bubba Reeves Band. From 7:30 - 9:30, a live auction will be featured. Then, the Bellamy Brothers will take the stage at 10 p.m.
Tickets for Saturday will be available at the gate and are $20 for adults, while kids 12 and under get in free. All proceeds are given back to families in crisis. The annual event is held in honor of Erin Fuller Childress and Keith Ferguson.
Events on Friday, October 20 include a BBQ Cookoff, live auction, trail rides, and music from Watson Entertainment.
Find out more details about the event here.
PICTURES: See Inside Oak Ridge Boys Legend William Lee Golden's Stunning Historic Plantation Home
Legendary Oak Ridge Boys singer William Lee Golden lives in a very historic property outside of Nashville, and pictures show a stunning manor home that's been updated without losing its original appeal.
Gallery Credit: Sterling Whitaker
See 50 Essential '70s Country Songs
It's the 50 best country songs from the 50 best country artists of the 1970s. This list of essential 70s country songs includes No. 1 hits, brilliant covers, crossover ballads and more. Most you'll know but some you'll need to hear to understand. As was the case with our popular
Essential 80s Country Songs
and
Essential 90s Country Songs
lists, only one song was allowed per artist.
Gallery Credit: Billy Dukes