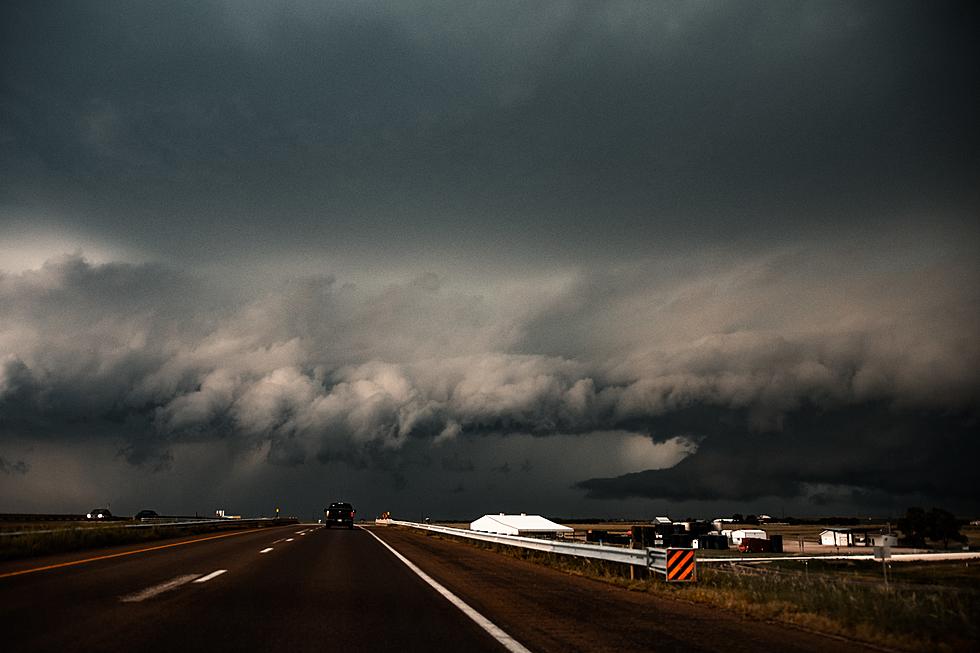 The Good, Bad, and Ugly of Friday's East Texas Tornado Threat
Colin Lloyd/Unsplash
About a week has gone by since our last severe weather episode in the Pineywoods. Last Thursday, March 16, a few severe storms popped up across Deep East Texas, but the biggest issue was the flash flooding that occurred in portions of Lufkin and Angelina County when 2-4 inches of rain poured down in less than 2 hours.
Now, another cold front is expected to push through our area by the weekend setting off showers and thunderstorms ahead of it.  So, how nasty is it going to get?
I have good news, bad news, and ugly news.
First the Good News
Sometime between noon-4 pm on Friday, thunderstorms are forecast to push across Deep East Texas.
Some of Deep East Texas is in the green marginal zone, Lufkin and Nacogdoches are in the yellow slight zone, and counties bordering Toledo Bend are in the enhanced zone.
Most weather models expect the lion's share of the storms in Deep East Texas to possibly be strong, but not severe.  That's not to say that several of these cells could drop some hail or even put down a twister, but that should be the exception rather than the rule.  There is a stronger chance for severe storms in places like Sabine, Panola, and Shelby Counties.
Another good thing, these storms should happen during daylight hours.
The Bad
Let's talk about hail.
The risk of large hail (1 inch in diameter or larger) does cut a little bit deeper into the Pineywoods. The eastern halves of Angelina and Nacogdoches Counties are in the mapped yellow region that has the best chance of damaging hail falling on Friday afternoon.
The Ugly
The more colors you see on a tornado probability map, the worse it is going to be. The black-hatched area is never what you want to see.
The red circle marks the bull's-eye of the greatest threat of a concentrated tornado outbreak. Anyone living in any of the green, brown, yellow, and/or red areas needs to be alert for tornadoes, but obviously, the threat increases as you move closer to the Mississippi River Valley.
That black hatched area, which does include extreme east Texas, means that there is a 10% or greater chance of an EF2 or stronger tornado hitting within 25 miles to a point.
So, anyone living around Hemphill or Center should take a few more preparations in planning things out should a tornado warning be issued for your area. For folks living from Monroe, Louisiana to Jackson, Mississippi, to just south of Memphis, this could be an ugly and dangerous Friday night.
Stay informed
As always, make sure that you've downloaded our station app to have weather alerts sent to your smartphone.
The Strongest Earthquakes in East Texas History
Here's a look (in no particular order at some of the strongest earthquakes in East Texas in modern history. Some of these tremors were centered in East Texas, while the epicenters of other quakes were in neighboring states, but the effects were felt in East Texas.