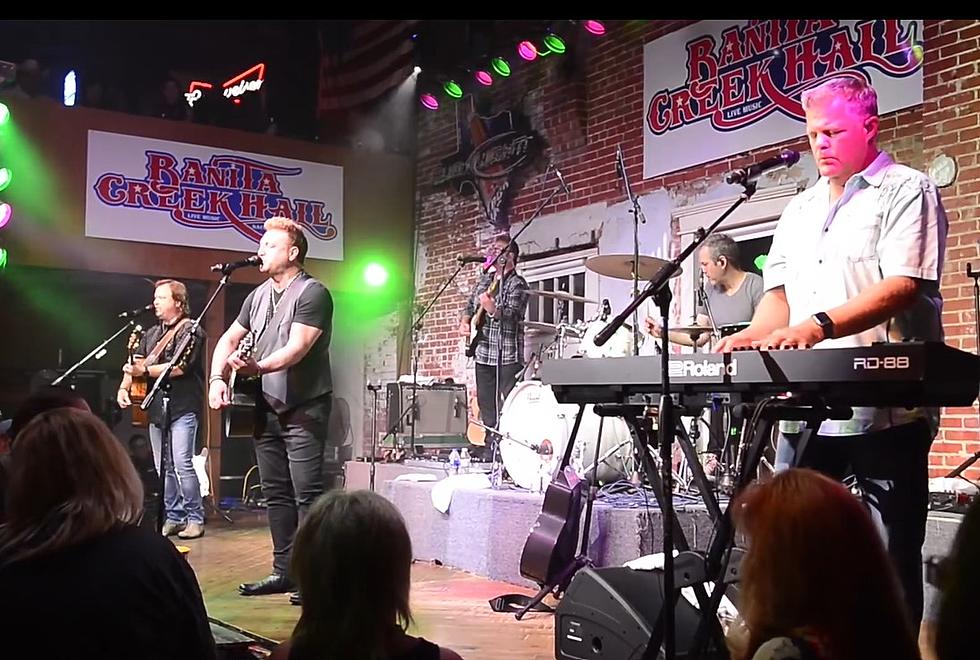 Restless Heart, Little Texas, Lonestar Lead Singers Return to Nac
Banita Creek Hall
I've seen a lot of great shows over the past two decades at Banita Creek Hall in Nacogdoches. Concerts by Steve Wariner, Cody Johnson, and Parker McCollum quickly come to mind.
Another show that ranks near the top of my list occurred when The Frontmen performed at Banita in July 2022. The lead singers from country supergroups Little Texas, Lonestar, and Restless Heart are featured in The Frontmen. That would be Tim Rushlow, Richie McDonald, and Larry Stewart.
In the twenty years between 1985 to 2005, these 'supergroups' of country music reigned supreme.  Those bands were responsible for some thirty #1 hits and over 30,000,000 records sold.  They also pulled in numerous ACM and CMA awards through those two decades as well. What about the number of fans they have entertained in concerts through the years?  I'm guessing that could be well over 100 million.
If you missed that performance last year, take a look at what you missed.
As exciting as this video is, believe me, seeing these guys perform songs like 'Amazed', 'God Blessed Texas', and 'The Bluest Eyes in Texas' was simply magical. You do not want to miss out on this opportunity.
The Frontmen will be performing at Banita Creek Hall located on Main Street in Nacogdoches on Wednesday, October 25. The doors will open at 6 p.m., and the show will start at 8 p.m.
The show benefits the Nacogdoches Cancer Coalition. There will also be special door prizes given away.
Listen to KICKS 105 and download our free KICKS 105 App for opportunities to win tickets to the show.
25 Country Songs to Add to Your Tailgating Playlist, Ranked
Whether you're gathering with fellow fans for Sunday's big game, or settling in under those Friday night lights, these are the country songs you'll want on your tailgating playlist.
Gallery Credit: Amy McCarthy