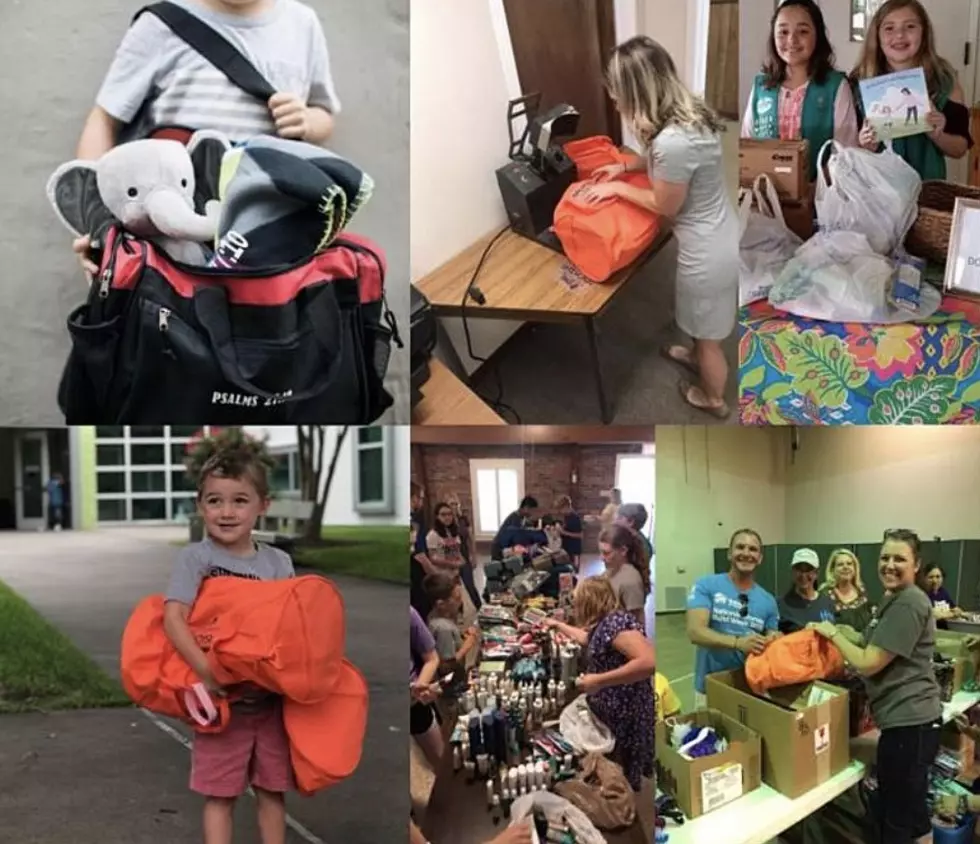 Help Comfort East Texas Children by Donating to Bags of Love
Bags of Love Facebook
The Bags of Love Story
At the age of 7, Hallie was taken from her mother and given five minutes to collect her belongings. She was handed a trash bag in which to put those items.
Flash forward a couple of decades, and that same girl, now a grown woman, is purchasing duffel bags online to use as gym bags. She remembered how she had to use a trash bag in which to gather her life. She also knows that is a scene that continues to play out for a number of kids today in the foster system, and she had an epiphany.
What about giving these children going into the system a durable duffel bag and necessities they could use to get started until they could make it to a store? This was the birth in 2016 of Bags of Love.
Bags of Love is a non-profit organization that provides bags and necessities for children going into the foster care system in our local community and surrounding counties. The duffel bags contain items such as stuffed animals, blankets, books, crayons, and toiletries that will help make a trying time a little easier on children.
Bags of Love is actively in search of donations such as
duffel bags
travel-size toiletries
small blankets
stuffed animals
books
coloring books
crayons.
small bibles
Since 2016, over 10,000 bags have been dispersed all over Texas and a few different states.
How You Can Help
Donations can be dropped off at Strickland Plumbing, Just Kiddin Around, Hudson Volunteer Fire Department, Total Point ER, or XLR8 Gymnastics. Monetary donations are being taken at CBTx locations in the area.  Please make checks payable to Bags of Love.
For more details about Bags of Love, please click here.
KICKS 105/Whataburger Teacher of the Day $1,000 Winners
Every semester KICKS 105 teams up with Whataburger to award an area teacher a $1,000 classroom grant. Here's a look at the winning teachers so far.
Beautiful Ranch Property on 42 Acres in Bullard, TX
If you're looking for a gorgeous ranch property in East Texas, you have to see these photos: