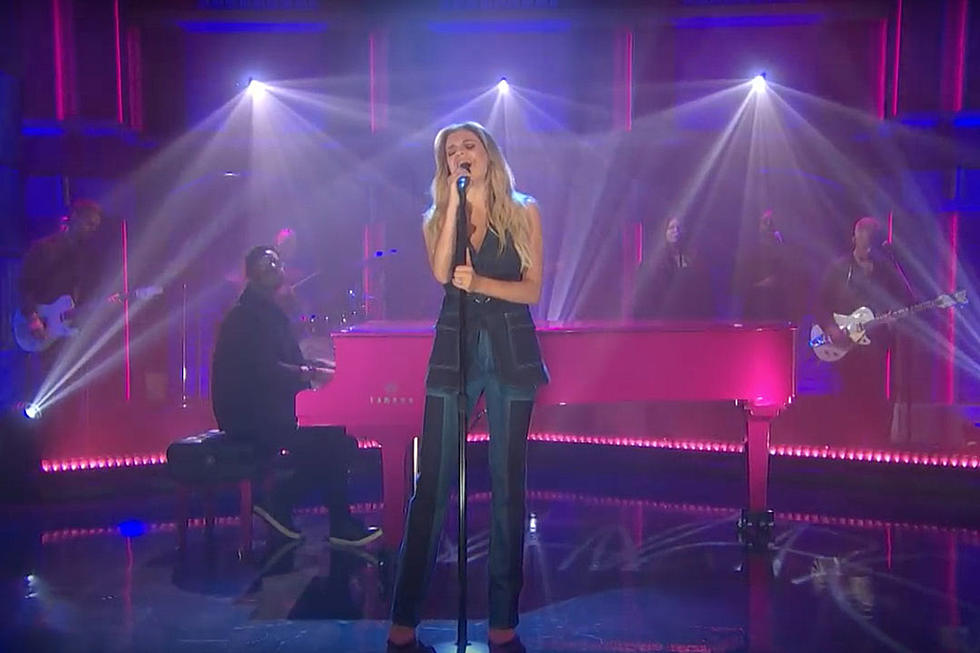 Kelsea Ballerini Still Hates Love Songs During 'Seth Meyers' Appearance [Watch]
Late Night with Seth Meyers via YouTube
Kelsea Ballerini still hates love songs, and she gracefully expressed that to the audience during a stop at Late Night With Seth Meyers on Wednesday (Aug. 1).
The country starlet gave late-night viewers an elegant performance of her latest single "I Hate Love Songs," beautifully singing the tongue-in-cheek track that gently pokes fun at love-related cliches.
Ballerini kept the atmosphere light-hearted, standing-center stage as she crooned, "And I'll always love you but I don't have to sing it / "For worse or for better" don't rhyme / They say I got the right one so now I should write one / But I'd rather just show you tonight / I hate love songs / Yeah I really do / I hate love songs / But I love you."
A pink piano and lights in the background helped set a dreamy, relaxed tone.
Ballerini co-wrote the sharp "I Hate Love Songs" with Shane McAnally and Old Dominion's Trevor Rosen. The song is featured on her chart-topping album Unapologetically. "It was the only time I've gotten a standing ovation at the Opry. I called my label and I was like, 'I think we need to cut this song.' Now, I play it live and it seems to be one that people like," she tells Sounds Like Nashville.
See Country Music's Best Love Stories: