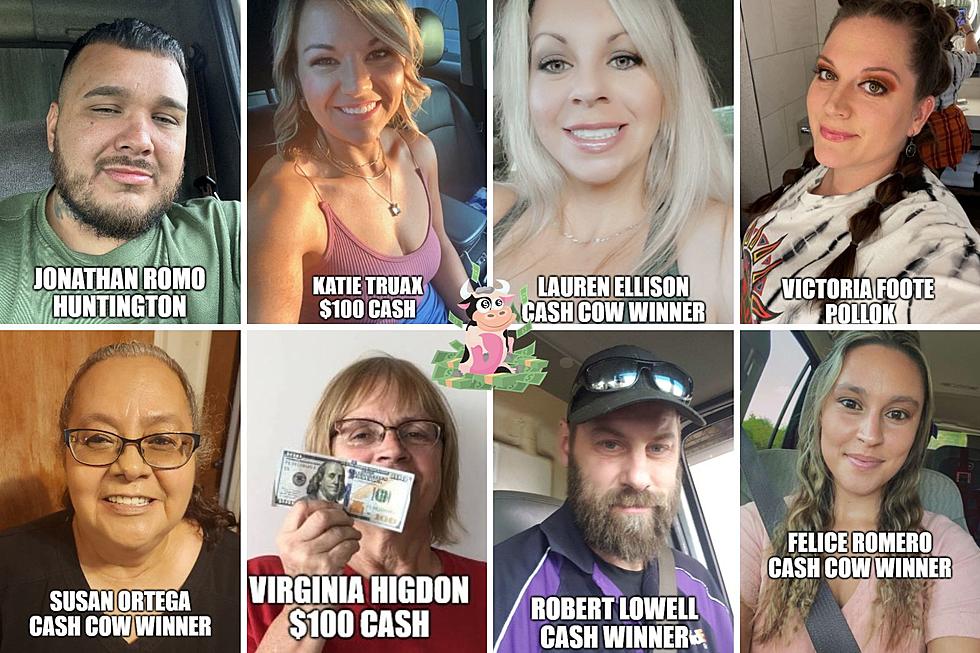 LOOK: Check Out These Winners From the KICKS 105 Cash Cow
Townsquare Media/Canva
We love the Fall season. It will soon be getting at least a little cooler, Autumn and Halloween decorations are being put out, and the KICKS 105 Cash Cow is paying big-time MOOLAH to dozens and dozens of winners.
Some of those winners include Jonathan Romo of Huntington and Victoria Foote of the Central/Pollok area. Every weekday, there are 10 cash winners of $100 each, plus there will be a guaranteed grand prize winner of $30,000!
That's enough money to help knock a big chunk out of your bills, make a house down payment, buy a car, or take that bucket-list vacation that you've only dreamed about.
How to Play and Win
Every weekday, listen for a winning code at 20 past the hour from 8:20 a.m. through 5:20 p.m. Keep up with the codes and enter them inside your KICKS 105 App or our KICKS 105 Website. Just click the Cash Cow link. 
Each morning, we will draw 10 winners from the previous day's code entries.  The more codes you enter, the more chances you have to win. We will contact all winners by phone.
Who Has Won So Far?
James Damsetter
Cindy St. Clair
Jennifer Ortel
Carie Crone
Sue Robertson
Susan Ortega
Victoria Foote
Robert Lowell
Chelsea McCracken
Jonathan Romo
Lynette Hudson
Katie Truax
Amy Glidden
Mischelle Love
Lauren Ellison
Felice Romero
William Head
Invite Your Friends and Co-Workers to Play
Those are just a few of the winners of cash thus far. Get your friends, family, and co-workers to play and keep up with the codes. With a $30,000 grand prize, there's enough to share.
The KICKS 105 Cash Cow is powered by Strickland Plumbing and HVAC.
$2.7 Million Home for Sale in Grapeland, Texas
This is one of the most stunning listings in all of East Texas. Check out this 5 bedroom, 7 bath home that is on the market for around $2.7 million