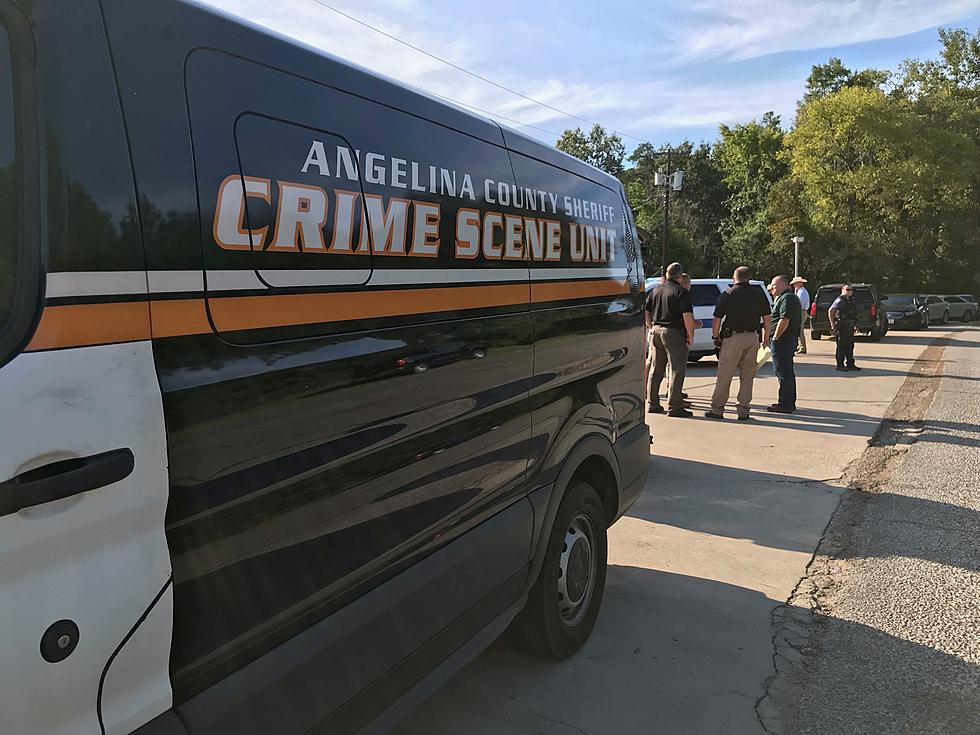 LPD/ACSO Give More Details on Tuesday's Fatal Shooting at Big's
Contributed Photo/LPD
The Angelina County Sheriff's Office as well as the Lufkin Police Department have released more details concerning Tuesday's officer-involved fatal shooting of a suspect on North Raguet in Lufkin.  The man who passed away has been identified as Richard "Ricky" Woods, 43, of Lufkin.
According to the joint statement from the ACSO and LPD, a Lufkin officer and Angelina County Sheriff's Office deputy had been looking for Woods to arrest him on a felony warrant for strangling a former girlfriend on August 27.
In that incident, Lufkin Police officers were called to a local hospital to a report of a woman who had been injured by Woods following a disturbance in which he cut her car battery cables and choked her. She told officers that she lost consciousness three times as Woods strangled her. She was bleeding, had bruises, red marks on her face and neck, and a swollen bump on the side of her forehead.
Based on the information, officers obtained a warrant for Woods' arrest for third-degree felony assault/family violence impeding breath.
Woods was a convicted felon, a registered sex offender for the aggravated sexual assault of a 13-year-old girl, and was also wanted by the Texas Board of Pardons and Parole with a warning that he has violent tendencies.
Yesterday officers had information that Woods suspect would be at Big's Convenience Store at 2701 N. Raguet St. (the former Cherry's Grocery). Around 4:15 p.m., the officer and deputy spotted Woods walking into the store and waited for him to return to his vehicle. Upon being confronted by the officer and deputy in the parking lot, Woods immediately pulled out a handgun. The deputy then fired at Woods, causing him to fall to the ground. The Lufkin officer quickly approached to see Woods on the ground, reaching and crawling toward Woods' gun. The Lufkin officer then fired his patrol rifle at Woods, ending any further threat to the deputy and bystanders in the busy gas station parking lot.
To show transparency of the incident, LPD and ACSO posted a video with a statement concerning the case as well as a portion of the video from the officer's bodycam.  Viewer discretion is advised.
The officer and deputy began first aid on Woods, including the placement of a chest seal and tourniquets. Woods died at a local hospital a short time later.
The Lufkin officer was Woods' sex-offender accountability officer, meaning that the officer made face-to-face contact with Woods once a month to monitor his status and compliance level.
Per officer-involved shooting policy, the Texas Rangers are reviewing the case and it will be presented to a grand jury at the end of their investigation.  The officer and deputy will be on administrative leave until after the grand jury presentation per officer-involved shooting policy. Officers names will not be released until they have given their statements per policy.
This was the 2nd officer-involved fatal shooting that occurred in Lufkin on Tuesday.
See 20 Ways America Has Changed Since 9/11
For those of us who lived through 9/11, the day's events will forever be emblazoned on our consciousnesses, a terrible tragedy we can't, and won't, forget. Now, two decades on,
Stacker
reflects back on the events of 9/11 and many of the ways the world has changed since then. Using information from news reports, government sources, and research centers, this is a list of 20 aspects of American life that were forever altered by the events of that day. From language to air travel to our handling of immigration and foreign policy, read on to see just how much life in the United States was affected by 9/11.