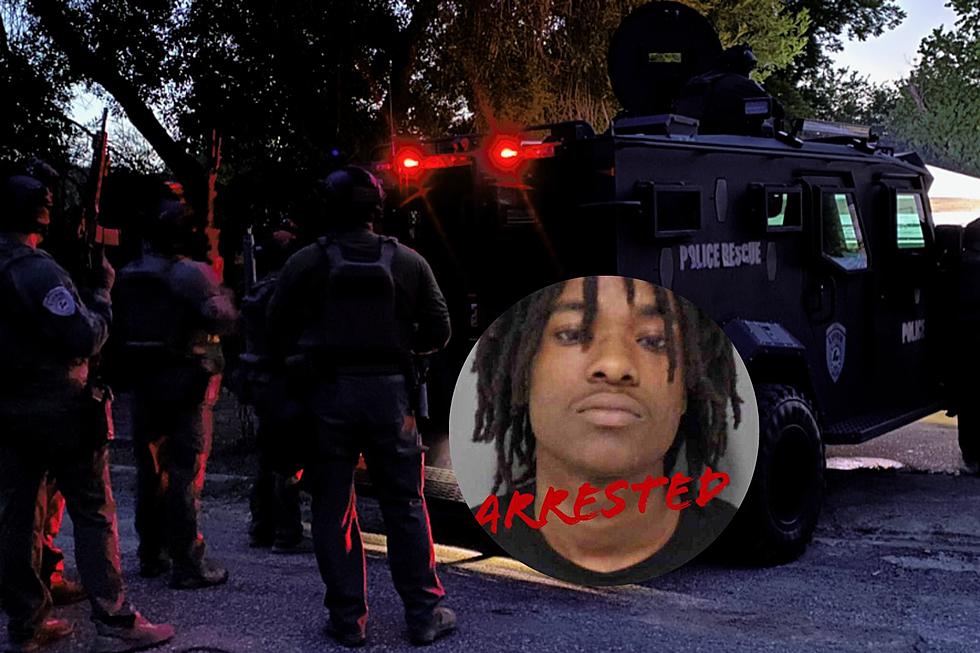 Police Surprise Texas Murder Suspect With After Hours Arrest
Lufkin PD
Numerous officers of East Texas law enforcement agencies gathered around dusk  Monday night to try and capture a fugitive wanted in connection to a brazen homicide that had occurred over three months ago at a northside Lufkin home.
Just before 9 p.m. at a home on Briar Lane in Crockett, Trederrick Dewayne Sherman, 17, was taken into custody on a murder warrant.
His arrest followed a coordinated effort by Lufkin and Crockett Police Departments, the United States Marshal's Service, and the Texas Department of Public Safety.
The investigation and arrest stem from the April 3 overnight shooting death of 48-year-old Richard Charles Coutee. He was pronounced dead at his home in the 1100 block of Maberry Street following the incident which occurred around 11:15 p.m.
Coutee's family members, who were in another room then, told officers they heard the shot. Coutee had gone to the door to answer someone knocking.
Trederrick Sherman's arrest marks the third in the case with Jardon Lamontre Castle, 18, of Jasper, still at large.
A juvenile suspect and Cassidy Johnson, 17, of Lufkin, have also been charged with murder in the incident.
Anyone with information on Castle's location is asked to contact the Lufkin Police Department at 936-633-0356. Another option is to reach out to Lufkin Crime Stoppers. You can do so online at 639tips.com or call 936-639-TIPS. Anyone offering information will remain anonymous if they choose, plus, that information could make you eligible to receive a cash reward.
Lufkin Police would like to thank all the law enforcement agencies who helped to coordinate this arrest.
East Texas Top Cold Case Homicides
According to the Department of Public Safety's website, these are the top unsolved cases in East Texas