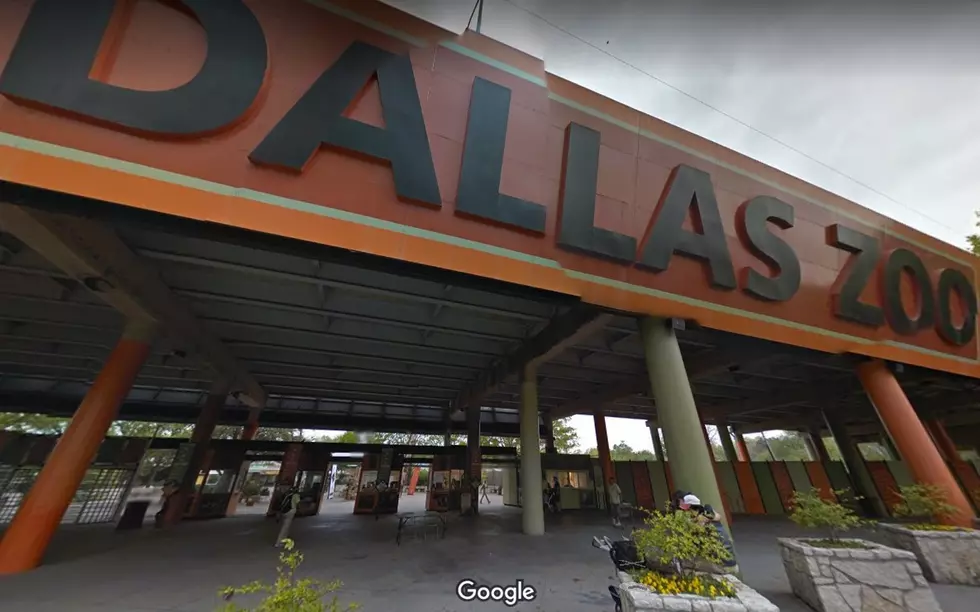 Massive Search Continues for Missing Leopard in Dallas, Texas
Google Maps
5:45 UPDATE - (from the Dallas Zoo FB Page) We are thrilled to report we located clouded leopard Nova on-grounds at the Zoo this afternoon at approximated 4:40 p.m. She was located very near the original habitat, and teams were able to safely secure her just before 5:15 p.m. Initial indications are she is not injured. She is being evaluated by our veterinary staff right now. We'll provide further updates on her status tomorrow.
The search continues this evening in and around the Dallas Zoo for a missing clouded leopard named Nova. Earlier today (January 13), officials with the zoo issued a 'Code Blue'.
On their Facebook Page, authorities with the Dallas Zoo made the following statement:
We have an ongoing situation at the Zoo right now with a Code Blue – that is a non-dangerous animal that is out of its habitat. One of our clouded leopards was not in its habitat when the team arrived this morning and is unaccounted for at this time. Dallas PD is onsite assisting with the search efforts. The Zoo is closed today as our teams work to find and recover the animal.
Given the nature of these animals, we believe the animal is still on grounds and hiding.
We will share updates and more information as soon as we can. Our focus right now is on locating the animal.
Needless to say, the zoo has been receiving many messages and calls concerning the situation.  A number of Dallas residents who live in close proximity to the zoo have expressed concerns for the safety of their families and their pets.
Officials released another statement directed toward those fears:
An adult clouded leopard and weighs 25 lbs. Its habitat is a dense forest, and it is designed for life in the treetops. It is bigger than a house cat and smaller than most bobcats. If you think you see the animals, please do not approach the animal. We ask that you take a photo and DM the Dallas Zoo on social media.
To set some minds at ease, if she has made her way off-grounds, this animal isn't a greater risk for pets than animals native to North Texas that roam our surrounding neighborhoods, but if you feel more comfortable bringing pets inside, please do.
A report from an NBC affiliate in Dallas raises the possibility that Nova may have been taken.
Clouded leopards have made headlines at the Ellen Trout Zoo in Lufkin, but for different reasons.
Ellen Trout Zoo - Zoo Boo 2022 Saturday Photos
The last night of this Ellen Trout Zoo Halloween event was well attended and even bigger than the Friday night event.
Zoo Boo 2022 Photos From Ellen Trout Zoo
Friday October 21,2022 was the first night of the Zoo Boo. Take a look at some of the pictures from the event.
This Abandoned Zoo in Cisco, Texas Could Make for a Cool Road Trip
Take a virtual tour of the walking trail and see if this may be a cool adventure for you and your friends or family this spring or summer.