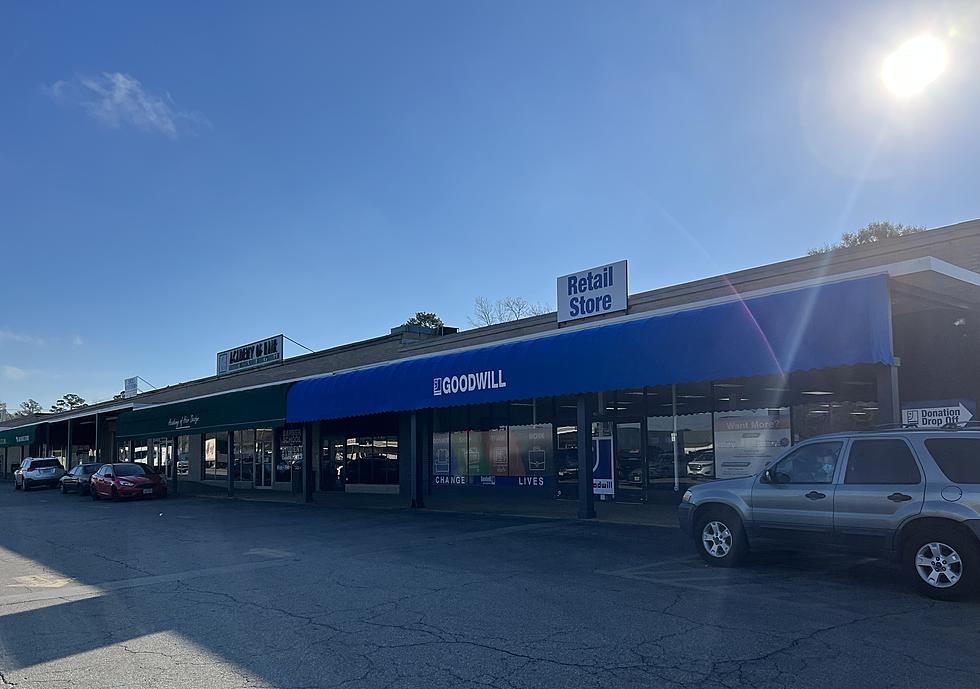 New Goodwill Store Opens In The Chestnut Village In Lufkin, Texas
Dan Patrick - TSM Lufkin
The thrifty among us have come to know that Goodwill is the place for great finds. Now we have a second retail location to search for these deals in Lufkin.
Today (January 7th, 2022) is their grand opening. The Royal Dog (formerly Corn Dog 7) food truck has been set up in the parking lot directly behind Cook Tire.
While you are there, you could try their newest creation the Strawberry Delight. This is a fully loaded funnel cake with strawberries, powdered sugar, whip cream, chocolate and strawberry syrup.
A New Fully Stocked Goodwill Store Is Here
What would a grand opening be without door prizes? Stop in, grab a drink, and get a chance to win throughout the day.
The new location is located at 510 South Chestnut St. in Lufkin. They are now open and their regular hours are Monday-Saturday from 10 am till 6 pm and Sunday noon till 6 pm. Today is the day for great finds and good deals.
This is their new premiere store. New branding and signage make for a much-improved shopping experience.
You know when they open a new store they are going to have the very best merchandise at a great price. It's always like a treasure hunt in a thrift store.
Goodwill Provides Opportunities For Individuals With Disabilities
They remove barriers for these individuals with job training and placement. They use the donated goods that they process and sell through their stores to provide jobs for second chance employees.
That means when you buy things at Goodwill stores you are not only getting a great deal on the items you purchase, but are also helping your community.
Kurth Memorial Animal Shelter Adoptable Dogs
These dogs are some of the longest residents at the Kurth Memorial Animal Shelter. They are just waiting for a new home.
Texas Mansion For Sale That Looks Like a Prison
I'm sure you've never seen a mansion that looks like this one. It's for sale at $5 million dollars, and looks similar to a prison.
These 34 Texas 'Most Wanted' Criminals Were Captured in 2021
Texas law enforcement officials put in one heck of a year in 2021! Thanks to the tireless efforts of state, local, national, and even international agencies, the Lone Star State broke the record of arresting 32 of the most "Most Wanted" fugitives in the state back in 2013. After the dust settled, these 34 wanted crooks were behind bars.
The 17 East Texans Who are Currently Sitting on Death Row
Although dates for execution have not yet been set, some of those East Texans on this list have been there for a long time--surprisingly long, actually.