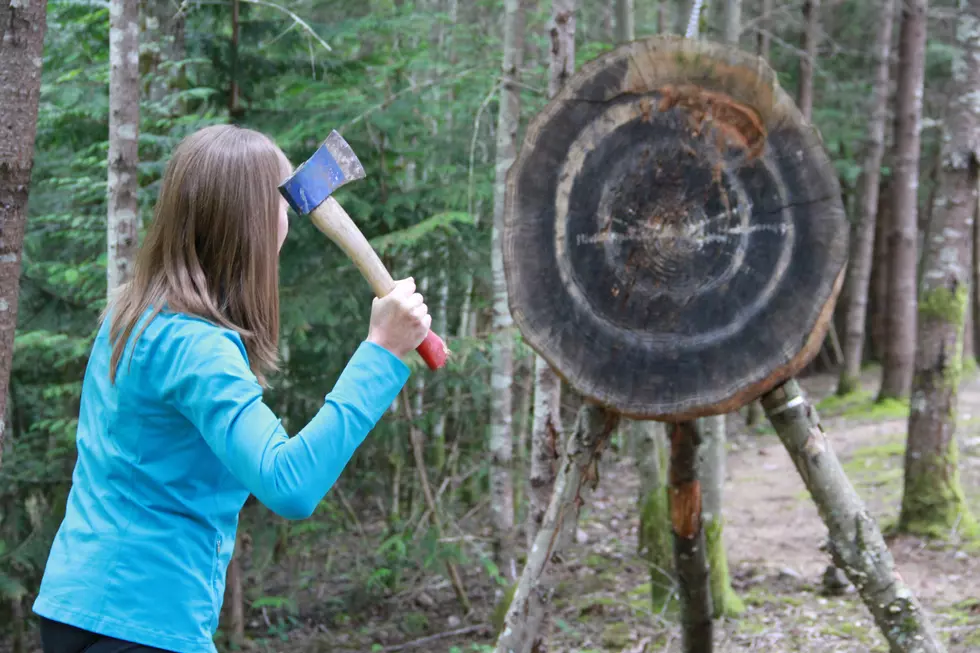 Rusty Axe Open In Nacogdoches
Getty Images/iStockphoto
Seems like just a couple of months ago we were getting excited about a local axe throwing complex in Downtown Nacogdoches.  The Rusty Axe is now open and taking reservations. They seem to be ready for quite the grand opening. I will be there Friday for a K-Fox Streetcast to let everyone know they are open for business.
Axe throwing is sweeping the country. There have been facilities popping up all over. Just like bowling or baseball, amateur leagues are driving this sport forward. I will be there from 4-6pm to see what it's all about this Friday. So far looking at their website, the first hint is to wear close toed shoes.
Going to a place with your friends to throw some axes and let off a little steam sounds like a good time. It's just a little more dangerous than darts, so I think it adds that cool factor. This is much better than just larping in the park, or playing some disc golf with your friends. This is more akin to batting practice and its indoors in the AC.
Axe 'em Jacks is taking on an entire new meaning now. I'll see you at the broadcast at 325 E. Main St. In Nacogdoches. Sounds like a good time.