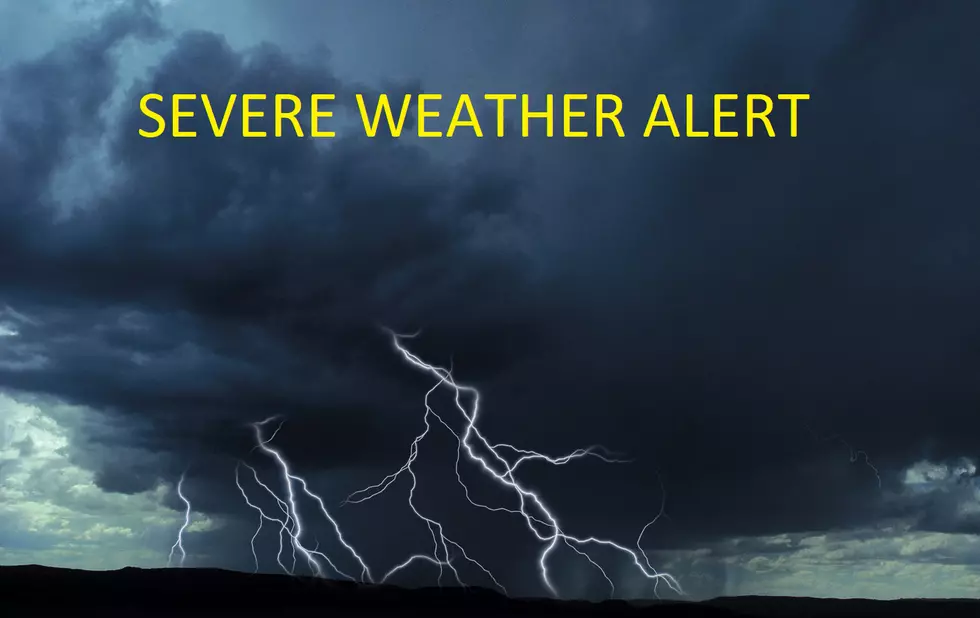 Destructive Storm Bearing Down on Lufkin and Nacogdoches
thinkstock
An outflow boundary from a storm system that dropped hail and damaging winds in north Texas and southern Oklahoma continues to march southward into the Pineywoods.
This has caused the issuance of a severe thunderstorm warning for Central Nacogdoches, northern Angelina, southwestern San Augustine, and eastern Cherokee Counties until 7 a.m.
Baseball ball sized hail and damaging winds gusting up to 60 mph are possible with this storm system.  Radar is indicating an impressive hail core near Douglass and Linwood as of 5:45 am.
At 6:10 am., that hail core is near the Angelina River Bridge on Highway 59
Frequent lightning is also a major danger with this storm system.  Remember, you could be quite a distance from the parent storm and still be within range of lightning strikes.  If you hear thunder, take cover.
Hail the size of baseballs can cause damage to roofs and cars, plus pets and animals left outdoors without cover could be seriously injured.
Areas that are expected to be impacted by the storm system include Lufkin, Nacogdoches, Broaddus, Central, Woden, and others in the warned area.
Once again, this is an extremely destructive storm.  Expect damage from the large hail and from the straight line winds of up to 60 mph.  Power outages will probably occur in some areas that are hit by the storm.
Download our App to get updates sent to your smartphone.