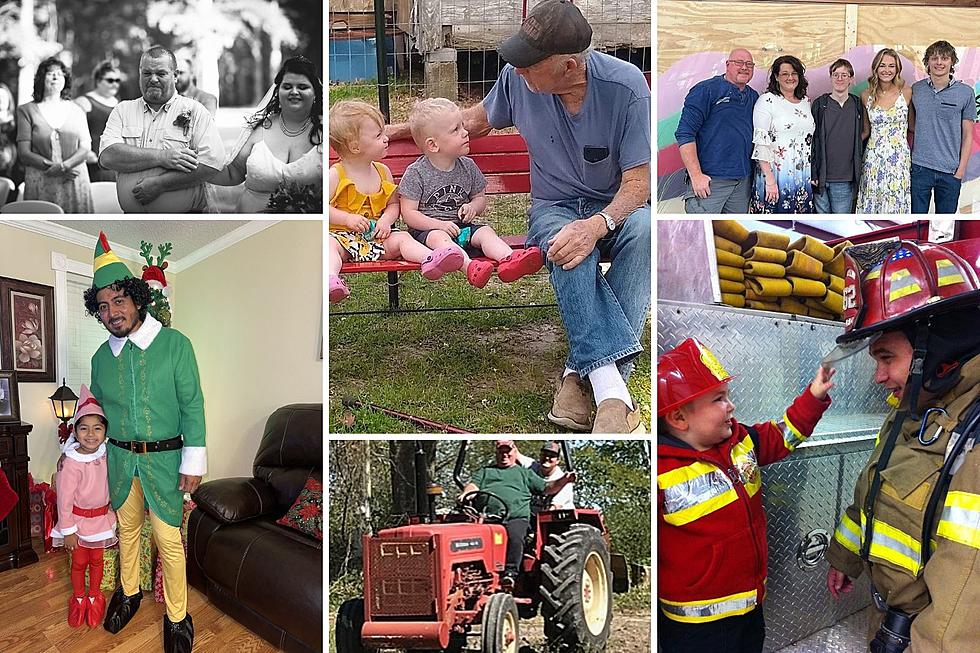 One of These East Texas Dads is Going to Win a New Traeger Grill
Contributed Photos
The entries have been pouring in for the 2023 Dad Being Dad Giveaway powered by Kelly's Truck Parts, your grilling destination. We kind of figured the response would be pretty good especially since part of the prize package is something brand new from Traeger...the Traeger Flatrock™ Flat Top Grill.
The Flatrock flat-top grill opens up a whole new world of griddling, frying, steaming, sautéing, and more, and delivers the innovative features and premium quality you've come to expect from Traeger. The Flatrock offers the versatility to fire up every meal, gives you superior sizzle and deeper flavor, and makes cooking fun.
Three separate cooking zones let you simultaneously cook at different temps with TruZone™ total temperature control. Heatshield Insulation – separates each cooking zone for truly independent temp control.
Check out this review of this new Traeger
One lucky East Texas Dad is going to win this Traeger from Kelly's Truck Parts
What else does the winner receive?
We were going to whittle the entries down to several finalists, but there are just so many to choose from, we've decided to post all the ones that we have received thus far. On Monday, we'll draw for the winning dad.
Remember, if you're looking for something perfect for Dad for Father's Day, Kelly's Truck Parts has the full line of Traeger grills and accessories, plus Milwaukee Tools.
Take a look at our world-class dads from across the Pineywoods.
2023 Dad Being Dad Entries
We salute our East Texas dads. One of the fathers in this photo gallery is going to win a $1700 prize package powered by Kelly's Truck Parts.