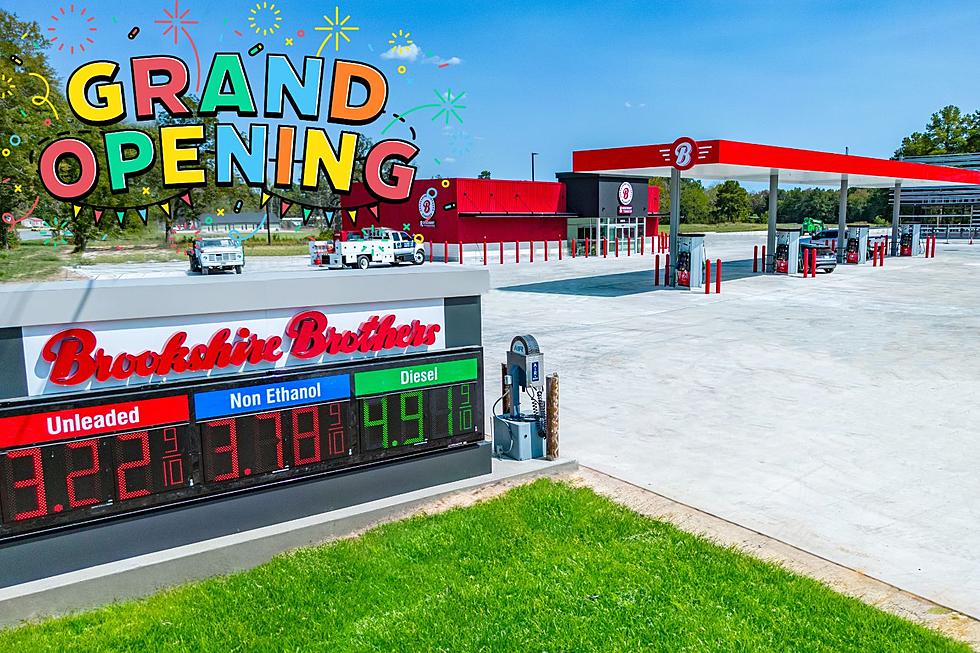 New Brookshire Brothers Store To Open Wednesday in Huntington, TX
Brookshire Brothers Photo/Canva
In the Fall of 2022, the official groundbreaking ceremony took place in Huntington, Texas for the new Brookshire Brothers complex coming to town. After nearly a year, the company's convenience store and fueling station are ready to open.
Wednesday, August 30, Brookshire Brothers Express with its adjacent fueling station will be opening. The 3,600-square-foot store sits just off US Highway 59 South, past the northern Huntington city limit sign, and in front of the new Brookshire Brothers grocery store and pharmacy, which are set to open in late 2023.
"Close attention to detail and a deep understanding of what our community wants and needs makes this the perfect one-stop shop," said Brookshire Brothers' Public Relations & Corporate Responsibility Manager Melissa Crager. "We've been a longtime community partner here, and we are thrilled to elevate the Brookshire Brothers experience in Huntington, starting with our new Express store."
The store features an expansive selection of beer inside a dedicated beer cave, and the drive-thru accommodates trucks pulling trailers and boats for quick and easy pick-ups.
Cigar aficionados will appreciate the premier humidor that features a wide selection of high-end products. Discount tobacco is also available. There are multiple RV, trailer and boat parking spots next to the fuel station that have eight dispensers with regular, mid-grade and premium options, as well as diesel and non-ethanol Brookshire Brothers' branded gasoline.
"Along with a large selection of camping items and fishing supplies, this is the perfect stop for any outdoor enthusiast before they head out to their destination," Crager said. "Hot and cold deli meal options will be available to grab and go, along with a full lineup of all the standard convenience store items, such as sodas, energy drinks, water, candy and snacks."
Doors open at 6 a.m. and close at 9 p.m., seven days a week.
Simultaneous construction on the main Brookshire Brothers store, just a few hundred feet behind the convenience store, continues. The company projects an estimated completion date in December 2023.
Headquartered in Lufkin, the 100% employee-owned regional franchise celebrated its centennial anniversary in 2021. With nearly 6,000 employee owners, Brookshire Brothers currently operates 116 grocery and convenience stores, 73 pharmacies and 88 fueling stations across Texas and western Louisiana.
Cheapest Home Listings in Deep East Texas - August 2023
Looking for a fixer-upper? Here are some of the cheapest home listings that are available in the Pineywoods as of August 2023. One each in Lufkin, Nacogdoches, and Livingston, Texas