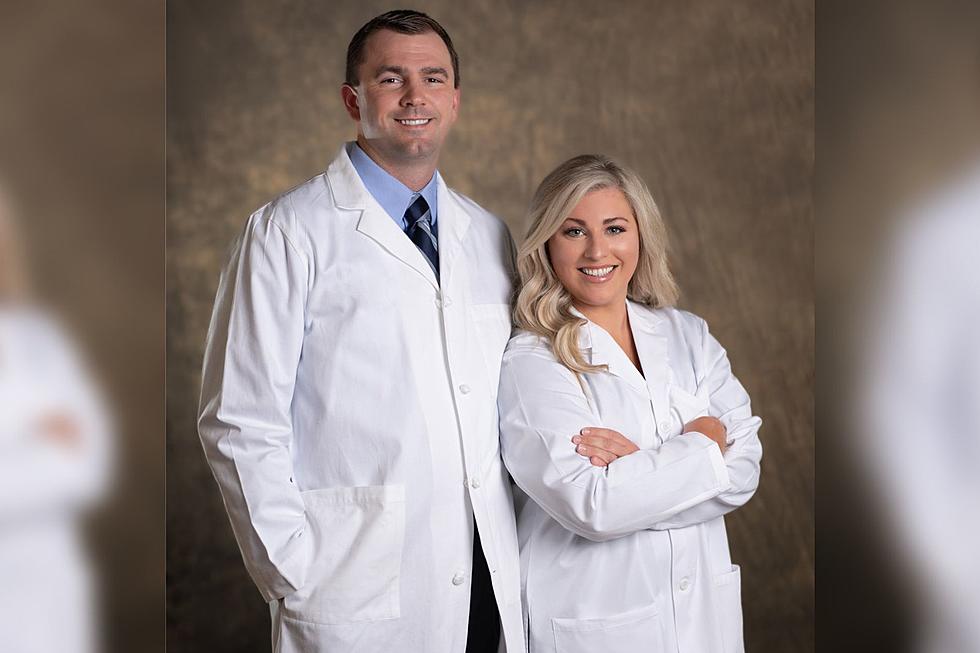 Husband/Wife Cardiologists Prepare to Open New Practice in Lufkin
Contributed Photo/WHMC
A husband & wife cardiology team has set up their practice in Lufkin, one of the doctors has a name familiar to many East Texans
Woodland Heights Medical Center will soon be the new home for Erica Fidone and Justin Price. Dr. Fidone, a native of Lufkin, is a board-certified Interventional Cardiologist and Dr. Price is a board-certified Cardiologist.
"I am so honored to be back home in Lufkin," states Dr. Fidone. "This community helped shape me into the person I am, and I look forward to putting my heart and soul into treating the people of this community with compassionate and humanistic care."
Dr. Price echoes her enthusiasm. "I am a native Texan and have fallen in love with this community.  I look forward to the opportunity to put my knowledge and extensive skills to work in caring for the people of East Texas."
Dr. Fidone earned her medical degree from Texas A&M University College of Medicine in Temple, Texas. She is board-certified in internal medicine, echocardiography, cardiovascular disease, and interventional cardiology.  Further, she is a fellow of the Society for Cardiovascular Angiography and Interventions – a mark of excellence specifically among Interventional Cardiologists.
In addition to treating cardiac patients, Dr. Fidone has a passion for treating complex peripheral arterial disease and chronic venous disease.  She completed a peripheral endovascular fellowship in addition to her cardiology training.  Patient advocacy and education will be among Dr. Fidone's top priorities in her practice.
Dr. Price also earned his medical degree from Texas A&M University College of Medicine in Temple. He is board-certified in internal medicine, cardiovascular disease, echocardiography, and nuclear cardiology. He is also a registered physician in vascular interpretation, which documents the highest standard in vascular ultrasound interpretation. While his emphasis will be on cardiac disease prevention, he has extensive training in advanced heart failure including pulmonary hypertension.
"We are happy to welcome both Drs. Erica Fidone and Justin Price to the Woodland Heights Medical Center Medical Staff," states Jose Echavarria, CEO of Woodland Heights.  "With their outstanding training, enthusiasm for medicine, and their love of East Texas, they will be an excellent addition to the medical community of Lufkin and the surrounding areas."
Drs. Erica Fidone and Justin Price will be practicing at Woodland Heights Cardiology located at 302 Medical Park Dr., Ste. 104 in Lufkin, TX beginning July 17.
Dr. George Fidone's Artwork
Dr. George Fidone is a very popular pediatrician in East Texas. Recently, he discovered he also has quite a talent for painting. Here are some of his wonderful paintings.