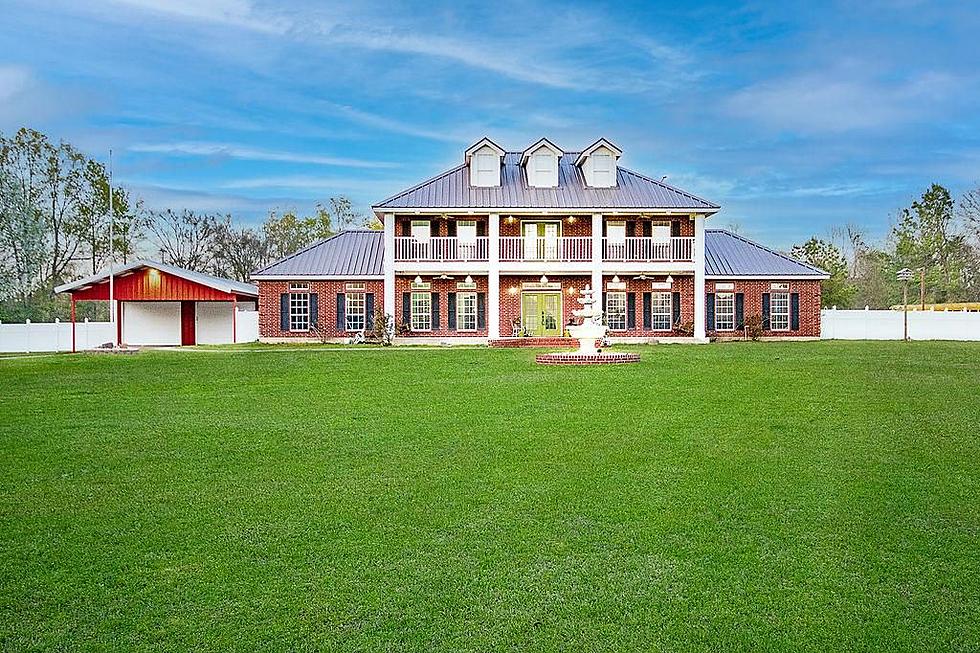 This Big Diboll, Texas Home Has Two Barns And A Waterslide
Kathryn Hensley kathensley79@gmail.com www.kwnortheasthouston.com Keller Williams Realty Northeast MLS #64359
It's always interesting to see the prices homes are going for in Angelina County compared to other regions in Texas. This home in Diboll really made it clear how much house you can get for your money here compared to larger cities in Texas.
The list price is more than most of us can afford at almost 600K, but what you get for the money is a downright bargain. If this home was in Austin or Dallas it would be twice the price with much less land.
Taxes are another consideration when buying a home, as they are figured into the loan, and I can assure you the taxes are more the closer you are to a big city.
Big Houses In This Small East Texas Town Are A Bargain 
It's always fun to dream big and think about the homes that you might own one day. This home is located at 390 Settlers Trail in Diboll, Texas and listed for $599,999.
It was built in 2004 on a 2.1 acre lot. It's 3,264 square feet and has 4 bedrooms and 2 bathrooms with a half bath downstairs. 
This was a custom-built home and has a formal living room and dining room. There is also a large game room and 2 huge barns on the property. The best feature for me is a large pool in the backyard with a waterslide.
Three Story Home In Diboll WIth A Pool For Just $599,999
With rising house prices all over the state of Texas, it's only a matter of time before the prices here start slowly creeping upward. Interest rates are also on the rise, so this might just be the time you finally get your house with a pool. Let's take a look inside.
Diboll, Texas House For Sale With Two Barns And A Waterslide
This custom three-story home in Diboll has two huge barns and a pool with a slide.
See The House Behind The Trees On South First Street In Lufkin
Driving by this property in the commercial heart of Lufkin you would never know all this is behind the trees.
The Most Charming Historic Home In Lufkin On Airbnb
If you are looking for a unique getaway close to home this one is within walking distance of downtown Lufkin.
This Jaw Dropping Home In Alto, Texas Will Have You Sold On Country Living
This home can only be described as rustic charm supersized. You won't believe your eyes, and the owners say the pictures don't even do it justice.