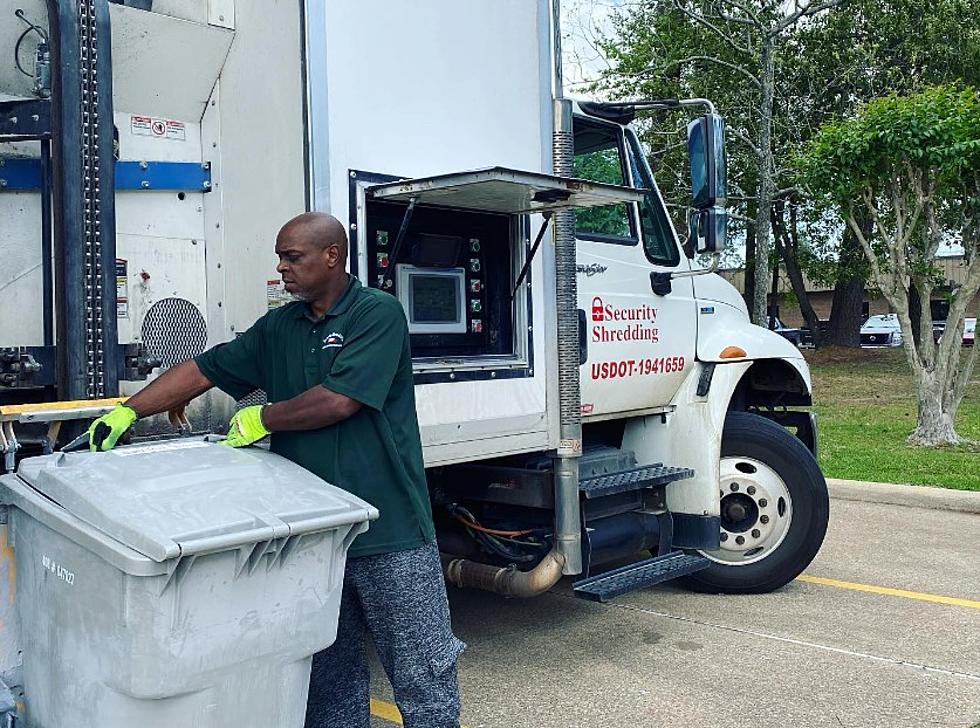 Protect Your Identity, Shred Day in Lufkin, Texas is This Friday
Angelina Beautiful/Clean
It's time to take a close look around your home or office for old (or current) documents and paperwork that may have confidential information contained in them.
Angelina Beautiful/Clean is celebrating Earth Day by hosting a Shred Day event. AB/C's Spring Shred Day will take place this Friday, April 21, from 9 am to 12 pm noon. The event will give the East Texas community the opportunity to properly dispose of their unwanted documents and recycle paper that would otherwise end up in a landfill or as roadside litter.
"We're proud to offer this free service to Angelina County residents," said Emily Thornton, Executive Director of Angelina Beautiful/Clean. "We want to make it easy and convenient for community members to recycle and properly dispose of sensitive materials like tax files, medical records, etc. This event is open to anyone in need of shredding services. We hope that everyone takes advantage of this opportunity."
At the Shred Day event, Security Shredding will shred documents on-site and then take that paper to a secure location for recycling, ensuring that the community's personal information is protected. Businesses are also welcome to participate but are limited to five boxes.
"AB/C always wants to encourage community members to recycle whenever they can. In honor of Earth Day, April 22nd, we want to encourage Angelina County residents to prioritize our community environment.
Tax-deductible donations can be made to Angelina Beautiful/Clean to support their ongoing efforts to keep the community clean and beautiful.
For more information about the Shred Day event or to make a donation, please contact Angelina Beautiful/Clean at 936-63CLEAN (632-5326).
For more information, please visit www.angelinabeautifulclean.org.
Dr. George Fidone's Artwork
Dr. George Fidone is a very popular pediatrician in East Texas. Recently, he discovered he also has quite a talent for painting. Here are some of his wonderful paintings.